---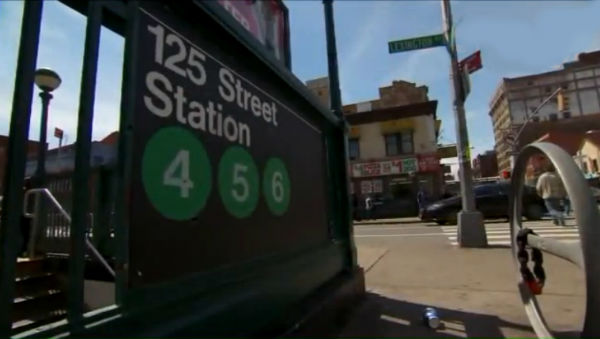 New York City Economic Development Corporation (NYCEDC) announced that 13,800 private sector jobs were added in May in New York City.
The data is based on an analysis of job numbers for May 2022 by the New York State Department of Labor (NYSDOL) that are seasonally adjusted by Office of Management and Budget (OMB).
Since Mayor Adams took office in January 2022, New York City has added 85,000 private sector jobs, and the City's unemployment rate has steadily decreased and is currently at 6.2% in May.
May is the fourth consecutive month of private sector job growth for New York City. This month's job growth brings the private sector total to 3,906,900, approximately 200,000 jobs short of its pre-pandemic total of 4,108,400 jobs.
At its pandemic-era low, private sector employment was down to 3,161,400 — as the economy shed 946,900 jobs, or 23 percent, from pre-pandemic levels.
Since last May, New York City has added 304,500 private sector jobs. The annual (May-to-May) growth of private sector employment was 8.4 percent, faster than New York State (5.8 percent) and the U.S. (5.0 percent).
"New York City's economy continues to surge back, with job growth continuing to outpace the national average, tourism approaching pre-COVID levels, and the highest office occupancy since before the pandemic," said New York City Mayor Eric Adams. "But we're not going to rest until every New Yorker has access to good, family-sustaining jobs. That's why we're continuing to 'Get Stuff Done' for New Yorkers — investing in career pathways for our young people, cutting red tape to help small businesses open, and supporting fast-growing industries like life sciences and cybersecurity."
"The continuous job growth that New York City is experiencing this year is very encouraging," said Deputy Mayor for Economic and Workforce Development Maria Torres-Springer. "We will not relent in our efforts to accelerate our economy's comeback by supporting businesses, jobseekers, and neighborhoods, as we laid out in Mayor Adams' "Rebuild, Renew, Reinvent" Economic Recovery Blueprint."
As in the prior month, the strongest sector growth in May was in Health Care and Social Assistance, which expanded by 7,800 jobs. As of May 2022, sector employment is 2.3 percent higher than it was pre-pandemic; only the Information sector (up 3.8 percent compared to pre-pandemic) has seen a stronger jobs recovery.
Administrative and Support Services was the second strongest sector adding 5,100 positions, for a fourth consecutive month of growth. Administrative and Support Services has recovered 90 percent of pandemic job losses through May.
"New York City is open for business and moving in the right direction," said New York City Economic Development Corporation President and CEO Andrew Kimball. "Thanks to Mayor Adams, the city is adding jobs at a strong rate, and we remain focused on equitable job creation across sectors to help diversify our economy and create new opportunities."
Information Services reported the third largest advance in May, with 4,300 new jobs. As of May, the sector has recouped 124 percent of pandemic job losses.
NYSDOL releases employment data for New York City and State that it collects under a joint program with the Bureau of Labor Statistics. This information is subject to adjustment as more data becomes available.
New York City Economic Development Corporation (NYCEDC)
New York City Economic Development Corporation is a mission-driven, nonprofit organization that creates shared prosperity across New York City by strengthening neighborhoods and creating good jobs.
We work with and for communities to bring emerging industries to New York City; develop spaces and facilities for businesses; empower New Yorkers through training and skill-building; and invest in sustainable and innovative projects that make the city a great place to live and work. To learn more about what we do, visit us on Facebook, Twitter, LinkedIn, and Instagram.
---