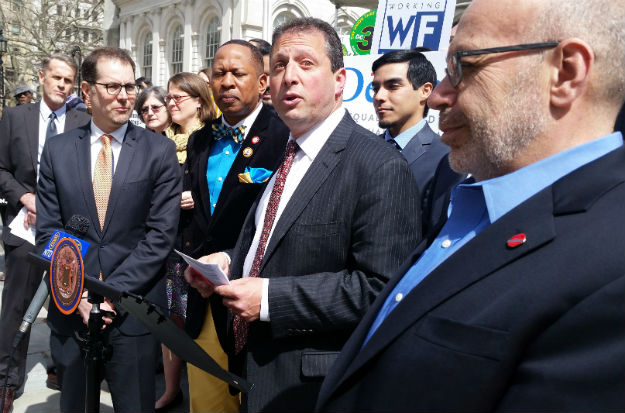 The City Council on Thursday passed a bill prohibiting credit checks on most job applicants, except those being hired for top-level executive positions with fiduciary responsibilities as well as potential employees, who manage assets or oversee financial agreements worth $10,000 or more.
Business groups had fought the bill until earlier this week when they said there were enough exemptions in the legislation to satisfy their concerns.
Applicants for jobs involving law enforcement, computer security, national security or trade secrets would also remain subject to credit checks, as would prospective police officers and Department of Investigation employees. Employers required by state and federal law to perform credit checks would remain authorized by the city to do so.
Just about all other businesses would be prohibited from requesting credit histories of potential employees, said the bill's main sponsor, Councilman Brad Lander, who called the loopholes "significantly narrower than [those in] the other jurisdictions, all of which include broad carve-outs."
On Thursday, Partnership for New York City President Kathryn Wylde reiterated employers' position that credit checks were necessary.
"In this age of technology, where many employees have access to private customer and company information and funds, employers have a greater responsibility than ever to carefully vet their workforce," said Ms. Wylde, in a statement. "We worked with the mayor's office and the City Council to ensure that the final legislation allows employers some discretion in use of credit checks, which we hope proves sufficient to protect the interests of businesses and consumers."
Mayor Bill de Blasio's top aides have expressed support for the concept of banning credit-checks, but on Monday a mayoral spokeswoman wouldn't say whether he would sign the bill into law.
"Credit discrimination is oftentimes an unnecessary obstacle to New Yorkers' getting jobs, and we will continue to work with the City Council to help put more New Yorkers on pathways to jobs," she said (source).
Related Articles
---