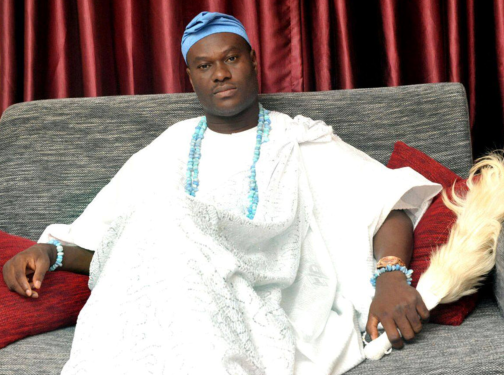 The Ooni of Ife, His Imperial Majesty, Oba, Dr. Adeyeye Enitan Ogunwusi, Ojaja II, will make a monumental historic visit to Harlem, NY in the United States of America in June where he will visit several states with his entourage. Dr. Adeyeye's visit to the United States has a goal of fostering the relationships of citizens of the Tropic Africa, the source (Ile-Ife) and to attract foreign investors to the source for economic development of all Yoruba land region and environs. Upon his visit, Dr. Adeyeye will be reaching out to leaders and officials of the US and the Diaspora regarding business development in terms of cultural and heritage tourism.
Since his coronation on December 7, 2015 in Ile-Ife (The Land of Expansion), the source, HIM commenced plans to fulfill his vision of all Yoruba indigenes both home and diaspora and to economically develop Ile-Ife and other Oduduwa states. During HIM's short period on the throne of Ooni, his campaign is mainly focused on peace, love, unity and progress, and as well economic development of Yoruba land as he belief they are all children of Dr. Adeyeye has contributed tremendously to the growth and economic development of Nigeria most especially, Ile-Ife his origin, and HIM continues to focus on creating jobs for the unemployed in the Nigeria. Since inception of HIM stall to the throne of Dr. Adeyeye, he has been able to harmonize the relationships between all the Yoruba Royal fathers/leaders and with the federal government of Nigeria.
Dr. Adeyeye's official visit to the United States is designed to bridge the gaps among the Yoruba at home and in diaspora, and also to identify with children of Oduduwa among the Africans-Americans in the United States. His campaign for development of Ile-Ife is promoting Ife-Ife as the origin and cradle of the blacks and a major tourist center in Africa; hence, Ife will be a great source of revenue for the state (Osun State) and for Nigeria as a whole. Ife-Ife is endowed with a lot of agricultural commodities, solid minerals, ancient arts and sculptures, and as well rich in culture and tradition. As an indication that there are investment opportunities in Ile-Ife, the Ooni of Ife, HIM, Oba, Dr. Adeyeye's has completed two major projects: Ife Grand Resort and his castle in Ile-Ife.
During his official US visit, Dr. Adeyeye will be in the country for almost the entire month of June. The opening press conference and Empowerment Summit will be at the United Nations Headquarters in New York. While in New York, he will visit Columbia University in Harlem and the Museum of African Diasporian Art. From June 16-18th is the Awards Leadership Gala at Gaylord Hotels in Maryland. The King will visit Washington, DC from June 21-23 for a State Dept. and White House Reception and later a forum and reception at the US Congress Capitol Hill.
For more information on the Dr. Adeyeye official US visit, visitooniofifeojaja2.com.
Related Articles
---