---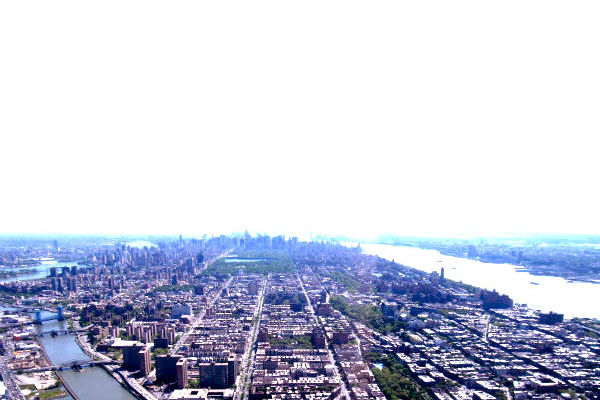 FreshDirect, in partnership with all five of New York City's Borough Presidents, Eric Adams from Brooklyn, Gale Brewer from Manhattan, Ruben Diaz Jr. from the Bronx, Sharon Lee from Queens and James Oddo from Staten Island, today.
They announced the launch of  "Operation 5-Borough Food Drive," a citywide food initiative to assist New York families in need. Beginning today, the program will consist of weekly (Monday through Friday) deliveries of thousands of grocery boxes.           
"In times of great need like the one we're currently facing, finding creative ways to forge public-private partnerships that advance a common goal is of paramount importance," said Brooklyn Borough President Eric Adams. "Corporate citizenship is one way we can confront this unprecedented public health crisis. I'm proud to support this effort to distribute meals to people throughout the city."
"As a food company during these trying times we consider it our duty to do everything in our power to help those who don't have access to fresh, healthy meals every day," said David McInerney, CEO, FreshDirect. "Our incredible team of food preparation and delivery personnel has stepped up in an extraordinary way, taking on this crucial mission to support our community and our city."
The packages will arrive by FreshDirect vehicles to locations designated by each of the Borough Presidents and their offices. There will be two drop off locations; one location will receive deliveries Monday and Tuesday, the second, Wednesday-Friday.
Each box, which is being provided free of charge by FreshDirect will contain the following:
Rice, 2 bags, 16oz
Pasta, 2 boxes, 16oz
Canned beans, 2 cans, 10-16oz
Canned Meat/Fish, 2 cans, 3 to 5 oz
Canned Vegetable, 2 cans, 8 to 15 oz
Raisins / Dry Fruit, 4 boxes, 2 oz per box
Cereal/Oatmeal, 1 Box, 10 to 20 oz
Milk / Milk Substitute, 1 container, 32 oz
Corn, 2 ears
2 Potatoes
1 Onion
1 Carrot
Orange / Apple, 2 in total
In addition, Nestlé Waters is also joining the initiative and is donating 80,000 gallons of Poland Spring® Brand 100% Natural Spring Water and Boar's Head will be donating 25,000 Pepperoni Pouches to the grocery boxes.
All community outreach will be managed by the offices of the respective Borough President or by the partnering organizations in consultation with FreshDirect Public Affairs. Most of the items in the box are shelf-stable and will provide some relief to families who lack immediate access to food.
The PitCCh In Foundation, founded by CC and Amber Sabathia, is also a partner and will be distributing boxes to the local Boys & Girls Club in the Bronx. In addition, Bronx Assembly Members Marcos Crespo and Michael Blake also provided local sites.
"This partnership is an example of the positive impact corporate responsibility can have during a major public health crisis so that we can help those most vulnerable," added Manhattan Borough President Gale A. Brewer.
"I want to thank FreshDirect for being a lifeline to so many in this critical moment," said Bronx Borough President Ruben Diaz Jr. "As the world comes together to fight the spread of COVID-19, FreshDirect is really stepping up to the plate, supporting our trusted partners in providing vital services to our most vulnerable communities in their time of most need."
"Queens is grateful to our community partners for stepping up and swiftly helping to ensure the most vulnerable families are prepared in the coming weeks to weather the COVID-19 pandemic," said Queens Borough President Sharon Lee. "Social distancing does not mean familial isolation. We can make a bigger impact against the curve if we act together and act now."
"We have seen so many community members and organizations step up during this difficult time. This influx of food will surely help so many on Staten Island. Thank you to FreshDirect and to our partners, Catholic Charities and Community Health Action, for making sure this food gets to those who need it most," said Staten Island Borough President James Oddo.
FreshDirect is the Northeast's leading online fresh food grocer, delivering next day, same day and on-demand directly to customers throughout seven states, including the New York City and Philadelphia metropolitan areas, and the District of Columbia. FreshDirect is committed to sourcing the freshest and best-tasting meat, fish, produce, and specialty items through direct relationships with suppliers, growers, and farmers. Launched in 2002, FreshDirect is a privately held company headquartered in Bronx, NY. For more information, visit www.freshdirect.com or www.foodkick.com.
For more information visit www.freshdirect.com/fooddrive.
---