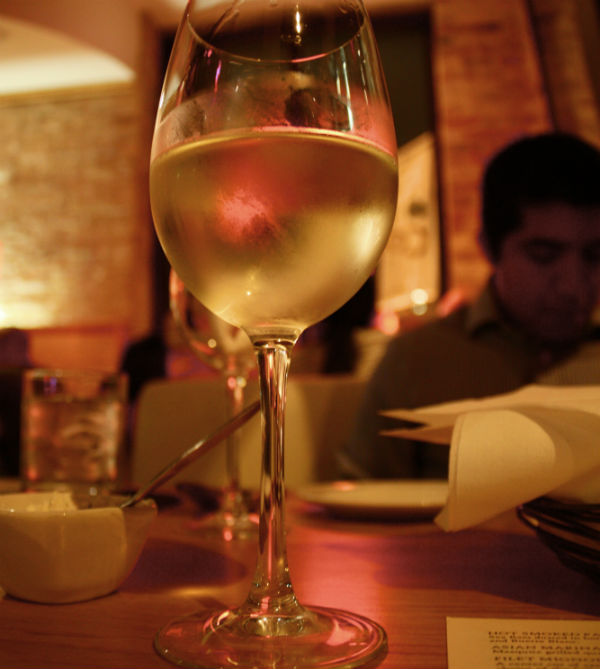 The Winery in Harlem has a great no expense series of wine tastings for the holidays from around the world where you can experience the difference between a wine from France, Spain and/or Israel.
Kosher Wine Tasting
Thursday, December 3rd, 5:30pm to 8:00pm
Ron Jordan is back as we explore kosher wines from Spain and Israel. Join us for an impromptu tasting with some of our best kosher wines.
Best Buy vs. Ultra-Premium
Friday, December 4th, 5:30pm to 8:00pm
As a wine merchant, THE WINERY finds ourselves with the difficult task of choosing which wines to pour on a Friday evening. This Friday we will choose two wines that are excellent for the price and two wines from our ultra-premium line. Don't miss the opportunity to taste some really good wines before the holidays. Buy one for a gift and one for yourself, you make the choice.
Ultra-Premium Wines For The Holidays
Saturday, December 5th, 5:30pm to 8:00pm
Sure to be a winner, not only will you learn about the wines but you will also discover how fabulous they are. Damiano Sorato of Massanois Imports scours the world finding top-notch wines for THE WINERY and it's our responsibility to put them in front of you to taste. Come taste and learn about Prosecco from the great Livio Sassetti. Explore the wonderful warm and inviting white wine from Meursault, France. Experience the power of Napa Valley Ultra-premium Cabernet Sauvignon.
New Releases From Dry to Sweet
Friday, December 11th, 5:30pm to 8:00pm
---
---
THE WINERY has discovered a few more new wines to complete the winter season. Wines for every palate will be poured from dry to sweet, and red to white.
Thinking Inside The Box 
Saturday, December 12th, 5:30pm to 8:00pm
Many innovative ideas come from thinking outside the box. On this day THE WINERY wants you to drink out of a box. Maison Cubi will setup a wonderful wine tasting with their premium box wines. This is a great opportunity to taste three of our box wines before the holiday party. Excellent value as a 3.0-liter box is equivalent to four standard bottles of wine but cost much less.
New Releases From France
Sunday, December 13th, 5:00pm to 8:00pm 
Bertrand Demontoux always seems to amaze us with his wonderful French country wines. Bertrand has returned from France with a slew of new discoveries. THE WINERY has acquired four new wines from his portfolio and they are dynamite. Come discover new releases from Chablis, Vouvray, Beaujolais, and Languedoc.
THE WINERY, 257 West 116th Street, Harlem, New York, 212-222-4866, TheWineryonlne.com
Related Articles