---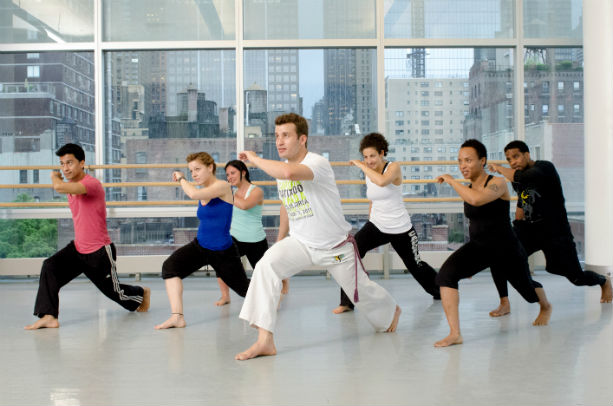 As you may know, NYC Dance Week kicks off with Ailey Extension this Thursday, June 16, and continues through Saturday, June 25 at The Joan Weill Center for Dance in NYC.  The Ailey Extension will be abuzz with free classes, including the launch of the Brazilian fitness technique GingaFlex on Saturday, June 18th. Founded by capoeira instructor and Brazil native Tiba Vieira, GingaFlex is a challenging full-body workout that increases core strength, flexibility and balance, to help participants get in Olympic shape.
In addition, the Ailey Extension will also be hosting a full-day Hip-Hop Bootcamp on Saturday, June 18th, welcoming some of New York's most prominent hip-hop instructors and choreographers into the studios. Students of all levels will learn the history and culture of hip-hop dance, while exploring different street styles: from old school element of popping, locking, and breaking to the latest dance crazes. The Bootcamp will be led by popular Ailey Extension instructors Robin Dunn, Jonathan Lee, and TweetBoogie, as well as Sasha Hutchings and Voltaire Wade-Greene of Broadway's Hamilton.
The Hip-Hop Bootcamp takes place from 10am – 3pm, is for ages 12 +, and is $125 per person. The complete schedule is below.
10:00am – 11:00am         Robin Dunn
11:00am – 12:00pm         Sasha Hutchings (Hamilton on Broadway)
12:00pm – 1:00pm           Voltaire Wade-Greene (Hamilton on Broadway)
1:00pm – 2:00pm             Jonathan Lee
2:00pm – 3:00pm             TweetBoogie
The Ailey Extension at The Joan Weill Center for Dance 405 West 55th Street (at 9th Avenue), New York, New York, alvinailey.org and aileyextension.com
No related posts found...
---