---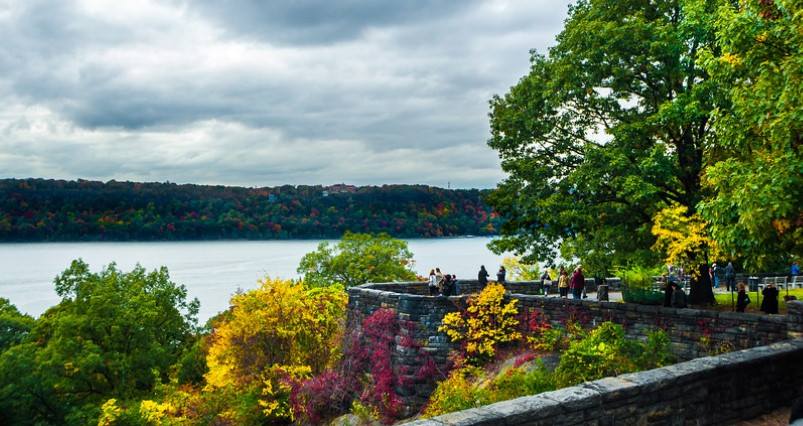 City Parks Foundation's "Family Adventure Race" is an exciting, parent-child race that incorporates basic exercises and sports skills, and provides a healthy, one-hour dose of fun for all. The 2017 races will take place in Inwood Hill Park in Manhattan, also in other boroughs like Flushing Meadows Corona Park in Queens, Marine Park in Brooklyn, Crotona Park in the Bronx and Conference House Park on Staten Island, on a course featuring 12 activity stations. Team members must properly perform the required exercise or task before advancing to the next station and final run to the finish line. Activities include: javelin throw, jump rope, basketball free throw, hurdles, and a mini climbing wall.  Awards will be given to the top three finishers in each race.  All participants who finish the race will receive a medal.
Rdace dates and in Inwood:
Saturday, July 29, 2017
Inwood Hill Park, Manhattan
Seaman Ave. and W. 207th St. 
Find other locations near you here
RACE TIMES:
9:00 a.m. / Race start time
10:00 a.m. / Race start time
To Register: Free registration is required.
Through City Parks Foundation and New York Road Runners' (NYRR) partnership, the Family Adventure Race series will return to all five boroughs of New York City for a second year. The five parks selected to host this year's Family Adventure Races were chosen from a roster of NYRR Open Run Parks. NYRR Open Runs are NYRR's free, weekly running and walking program, which brings active recreational programming to 13 neighborhood parks across the city. NYRR Open Run's site selection aligns with the goals of the NYC Parks' Community Parks Initiative (CPI), which makes investments in neighborhood parks with the greatest needs. 
To learn more, visit City Parks Foundation 
To learn more, visit http://www.nyrr.org
Related articles
Related Articles
---