---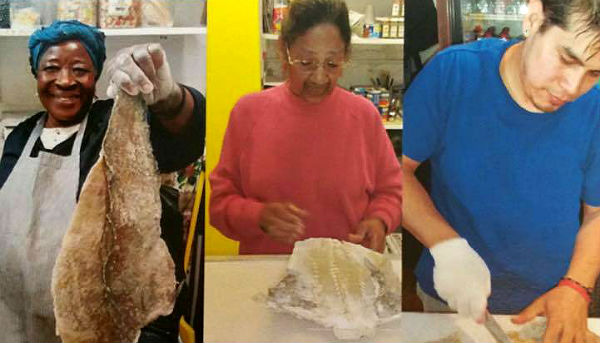 "Te conozco bacalao, aunque venga disfrazao," sang Hector Lavoe
Hector Lavoe outed the fakes and phonies disguised around him. But there's nothing phony or concealed about this Festival de Bacalao from 1-3 pm EST, Saturday, April 30th, 2016 in East Harlem, NY.
What's great it's where you can take a tasty, salty bite of codfish gumbo, codfish fritters and all kinds of good that comes from codfish.
1-3 pm EST,
Saturday, April 30th, 2016
Visit East Harlem's on 115th Street & Park that is now open for the season and did we mention, it's FREE!
Si. El Festival de Bacalao es absolutamente gratis y seguro de picar el paladar del más exigente conocedor. Ven y trae la familia entera a saborial lo bueno del bacalao. Entra por la 115 y Park Avenue a La Marqueta que retoña.
Related Articles
---