---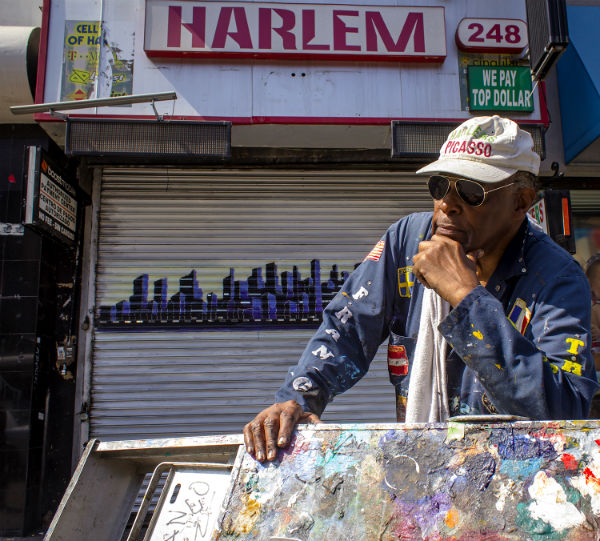 World-renowned artist Franklin Gaskin, aka "Franco the Great" is painting a gate on 125th Street, his first in over five years. The gate is located at 248 W 125th Street, across from the Apollo Theatre.  
The process is already underway, Harlemites, and the world can see him paint most days from 7 am – 10 am until completion.
Born in 1928, known as the "Picasso of Harlem" is internationally known for his painting on metal gates for storefronts across 125th street in Harlem, USA. The major thoroughfare is unofficially known as "Franco's Blvd."
The photograph above was taken by Peter Cooper in front of the gate the living legend is currently painting.
Update: The gate was completed on May 15, 2015.
Send your photos in the comments section below or on our Facebook page.
Related Articles
---