---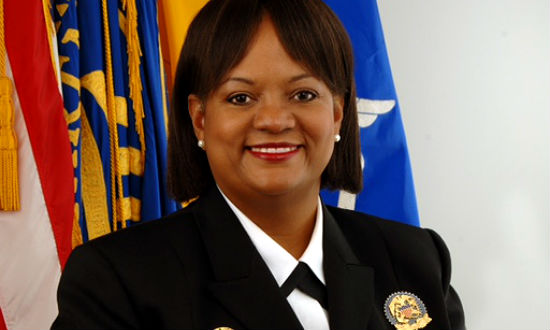 Regina M. Benjamin, M.D., MBA, who served in the Obama Administration from 2009-2013 as the 18th U.S. Surgeon General, will be the keynote speaker at the Touro College of Osteopathic Medicine Class of 2015 Commencement Ceremonies. 
Commencement for the school's fifth graduating class will take place on June 2, 2015 at the Apollo Theater in Harlem at 1 p.m. 
As "America's Doctor," Dr. Benjamin provided information to improve health and oversaw the operational command of 6,500 uniformed public health officers who serve in locations around the world to promote and protect the health of the nation.  From her early days as the founder of a rural health clinic in Alabama, to her leadership role in the worldwide advancement of preventive health care, Dr. Benjamin has forged a career that has been widely recognized around the globe. 
In 1995, she was the first physician under 40 and the first African-American woman to be elected to the American Medical Association Board of Trustees, and in 2002 she became the first African-American female president of a state medical society in the United States when she assumed leadership of the Medical Association State of Alabama. Dr. Benjamin is a fellow of the American Academy of Family Physicians. She was named by Time magazine as one of the "Nation's 50 Future Leaders Age 40 and Under," and was the U.S. recipient of the Nelson Mandela Award for Health and Human Rights. She was recognized with the Papal honor Pro Ecclesia et Pontifice from Pope Benedict XVI. In 2008, she was honored with a MacArthur Genius Award Fellowship and in 2011 became the recipient of the Chairman's Award during the worldwide broadcast of the 42nd NAACP Image Awards. 
Today Dr. Benjamin is CEO of BayouClinic, Inc., a rural health clinic near Mobile, Ala. that she founded, and the NOLA.com/Times Picayune Endowed Chair of Public Health Sciences at Xavier University of Louisiana.  She has special interests in children's health, as well as rural health care, health disparities among socio-economic groups, suicide, violence, and mental health.
Dr. Ronald Israelski will be receiving the Sheldon Sirota Medal, established in recognition of the tireless work and accomplishments of Sheldon Sirota, DO, in advocating for opportunities for persons to pursue careers in osteopathic medicine. The award is named for Dr. Sirota, its first recipient, who received the award at TouroCOM's inaugural graduation ceremony in gratitude for his work to establish four colleges of osteopathic medicine as well as countless graduate medical education programs.
"Dr. Israelski is being honored for his commitment to patient access, undergraduate and graduate medical education and the betterment of health of his community, which is unparalleled," said Dr. Robert Goldberg, executive dean of TouroCOM.  "Among other achievements, he was the driving force behind the concept for the new Touro College of Osteopathic Medicine Middletown campus."
Michael Erickson '15 will be the class speaker.
For further information on Touro College, please go to: http://www.touro.edu/news/
Related Articles
---