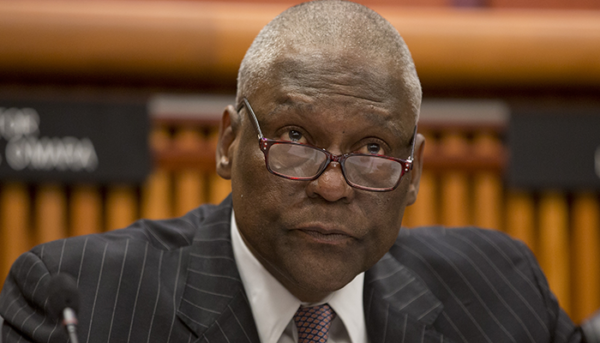 Politico reports that former state Assemblyman Keith Wright has joined Davidoff Hutcher & Citron LLP, a prominent law and lobbying firm.
In announcing his new position, Wright, a Democrat from Harlem, said in a statement that he is "excited" and "ready for a new challenge. It is not often that you get the opportunity to work among friends and that's what the team at DHC is."
According to a statement from the firm, Wright will focus on "a variety of issues at the City and State level" and "will immediately take on a leadership role in the firm's State and City lobbying efforts."
Sid Davidoff, a senior partner, said the firm "could not be more thrilled" to have Wright, whose "reputation, background and subject matter expertise are unrivaled in the State of New York."
Davidoff, who was an administrative assistant to Mayor John Lindsay decades ago, is now a prominent lobbyist, fundraiser and personal friend of Mayor Bill de Blasio.
Wright, who holds degrees from Rutgers Law School and Tufts University, has deep ties to the legal and political communities in New York. He served as chairman of the New York State Democratic Party and currently is chairman of the Democratic county organization in Manhattan.
He also spent 23 years in the Assembly, and at various times chaired committees on labor, election law, social services and housing. He did not seek re-election to the Assembly last year in order to run for the congressional seat vacated by Rep. Charles Rangel, who retired. Wright lost the Democratic primary to Adriano Espaillat, a state senator from Washington Heights.
Related Articles
---
VIDEO
---
"We re-imagine, recreate, and redeem cultural omissions and misrepresentations of Blackness, for the culture. ...." This post is made in partnership with British Pathé.