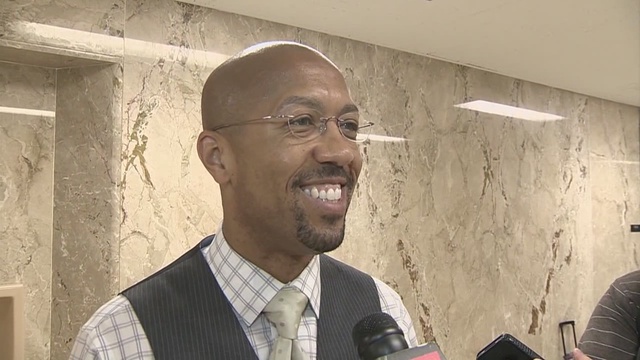 The man who was once the second most powerful political figure in Detroit politics as well as a former television anchor for the city's Fox affiliate was arrested Thursday morning by the Regional Fugitive Task Force in Harlem.
Former Detroit City Councilman Charles Pugh was picked up by members of the U.S. Marshals and the NYPD on six counts of criminal sexual conduct involving a minor.
According to the Detroit Free Press, the charges are the culmination of a lengthy sex scandal between Pugh and a child between the ages of 13 to 15.
Reports indicate the allegations go back to 2003 while Pugh was working on the air.
The former Detroit City Council president was also sued by a 17-year-old in an unrelated case stemming from 2012.
The teen collected $250,000 after lawyers for the teen claimed Pugh was allowed to have incredible access to boys at Douglass Academy without proper protection by the school.
The Detroit School District ended up settling their portion of the case for $350,000.
Pugh did not respond to PIX 11 News inquiries when he was walked out to a waiting vehicle Thursday morning at the Fifth Precinct shortly before 8:00 a.m.
The 44-year-old Pugh is expected to be extradited to Detroit in the near future.
Related Articles