---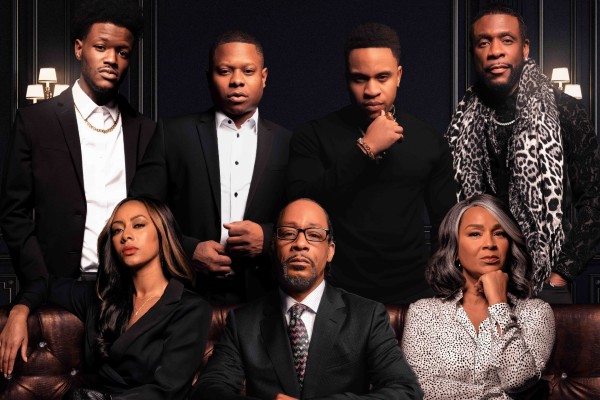 Melvin Childs Presents, the company helmed by producer Melvin Childs, has released the first-look trailer for the highly-anticipated film, For The Love Of Money.
The film is hitting theaters nationwide just in time for Thanksgiving on Wednesday, November 24th, 2021. For The Love Of Money stars Katt Williams, LisaRaye McCoy, Keri Hilson, Rotimi, Jason Mitchell, DC Young Fly, Cedric Pendleton and Jazzy Jade and features appearances by music artists Latto, Keith Sweat and Lyfe Jennings.
For The Love Of Money tells the story of a single mother, who when pushed to her limits out of the need to protect her daughter, returns to a world she's spent a lifetime running from.
Gigi Davis (Keri Hilson) is a strong, determined, woman who insists on living her life on her own terms. When she became pregnant and walked away from a billion-dollar family business to chart her own path, it surprised no one.
Going on to build a shockingly unremarkable and peaceful life for herself and her daughter Ashley (Jazzy Jade), her days were filled with piano recitals, basketball games and everything else one could expect of a single mom living life in the city.
Gigi was broke, but she was happy. Her little girl was healthy and nothing else mattered. Everything changes when shadowy figures make the mistake of threatening her daughter's life, and Gigi is forced to show them that gangsters can come in all shapes and sizes.
As Gigi struggles to protect her daughter, she finds herself pulled back into a life she never wanted.
The film is directed by Leslie Small and produced by Melvin Childs Presents. Melvin Childs serves as executive producer and producer of the film, along with producer Melissa Young.
Byron Allen's Allen Media Group's feature film division Entertainment Studios Motion Pictures, via its theatrical distribution arm Freestyle Releasing, will distribute the film.
Melvin Childs Presents
For more than two decades, Melvin Childs has served as Executive Producer on some of the biggest theatrical productions to ever tour the country. With shows such as, Love Jones the Musical, Thugs and the Women Who Love'em, and The Neighborhood Barbershop grossing over thirty million dollars, Mr. Childs has been innovative in creating an urban appeal experience for theatrical art.
The company Melvin Childs Presents will embark on their biggest venture to date, as Executive Producer for the film "For the Love of Money," which is slated to premiere on the big screen Fall 2021. Melvin Childs Presents is committed to producing theatrical movies, musical productions, and upscale urban stage productions to the world. For information go to www.melvinchildspresents.com
Entertainment Studios
Entertainment Studios Motion Pictures is a full-service, theatrical motion picture distribution company specializing in wide release commercial content. ESMP released 2017's highest-grossing independent movie, the shark thriller 47 METERS DOWN, which grossed over $44.3 million.
In 2018, ESMP also released the critically-acclaimed and commercially successful Western HOSTILES, the historic mystery-thriller CHAPPAQUIDDICK and the sequel to 47 METERS DOWN, 47 METERS DOWN: UNCAGED.
The digital distribution arm of Entertainment Studios Motion Pictures, Freestyle Digital Media, is a premiere multi-platform distributor with direct partnerships across all major cable, digital and streaming platforms. Capitalizing on a robust infrastructure, proven track record and a veteran sales team, Freestyle Digital Media is a true home for independent films.
For more information on For The Love Of Money, go to www.fortheloveofmoneymovie.com
Photo credit: 1) Photo. 2) Youtube.


---