---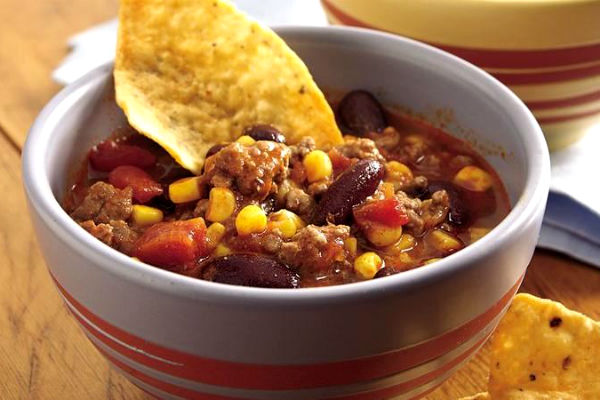 By Bretton Love
During times of crisis, food can be an amazing source of comfort. From the act of cooking itself to the time spent with family, there are many ways that food can reduce stress. With so much pressure to stockpile groceries, though, it can be difficult to know what to do with all those ingredients.
Mac and Cheese
This is one of the easiest comfort foods to make. It's budget-friendly and can be as simple or elaborate as the chef wants. At it's most basic, mac and cheese requires pasta, milk, cheese, and flour. Despite this, it is endlessly customizable and can include whatever pasta and cheeses you desire.
Those with dairy-free diets can also substitute for vegan cheeses or nutritional yeast. If you're looking for a nutritional boost, you can even slip in some broccoli or peas for a surefire way to get keep the family healthy during the quarantine. Just put the ingredients into a slow cooker or a baking dish and watch these simple ingredients become an amazing meal.
Pot Pie
There are few meals more comforting than a delicious, homemade pot pie. This dish can be made with virtually any meat or can be made without for vegetarians. Take your pick of the canned or fresh vegetables in your pantry, and throw in any that you like.
The only ingredient for this dish that you might not already have is pie crust, but you can easily make one with flour, water, salt, and fat. The inside mix for the pie can even be frozen so that you can quickly throw together another one with ease. This is sure to be a hit with the whole family, bringing a little joy to this stressful time.
Burgers
Along with everything else, the coronavirus crisis is upending everyone's summer plans. While trips to the beach may be off the docket, for now, that doesn't mean that barbeques have to be as well. Grilling gives the family a chance to spend some time outside, bringing a bit more normalcy to this new routine.
A night of grilling wouldn't be complete, though, without burgers piled high with toppings. Hard to beat and even harder to get sick of, burgers are a family favorite that can be enjoying all summer long.  Most of the ingredients can probably be found in the pantry and require little effort to assemble.
Chili
Although it may be more commonly made as a winter dish, that doesn't mean chili can't be enjoyed year-round. This hearty stew is traditionally made with meat, chili peppers, tomatoes, and beans, but there are an infinite number of variations out there.
You can choose to use beef, chicken, turkey, or even a meat substitute for a hearty base. Vegetables such as corn and carrots can boost the flavor and nutritional value of this dish, making it perfect for parents with picky children. One major selling point for chili is how easy it is to throw together. Simply toss all the ingredients in the crockpot and stir every few hours when you get a break in the day.
Baked Spaghetti
Spaghetti is the perfect meal for nights when you're exhausted from working, taking care of the house, and reading the news. This dish can be as simple as pasta and sauce, cooked in minutes. There are a number of sauces to choose from, including arrabbiata, marinara, and bolognese. You can even add in some mushrooms, onion, or peppers to upgrade the flavor and add texture.
While spaghetti is great as is, making baked spaghetti is an easy way to elevate this dish with ease. Simply spoon your spaghetti into a baking dish and top with cheese. Serve this dish with garlic bread and watch the whole family be impressed with this low-effort crowd pleaser.
Fried Chicken
This southern dish has been a comfort food for many generations. Crispy, seasoned fried chicken goes well with mashed potatoes, roasted vegetables, and biscuits. Any cut of chicken can be chosen depending on your tastes. You can even choose to make it spicier if you want to want to make it pop against the side dishes.
While this meal may take a bit more time, it's the perfect opportunity to enjoy some stress relief in the kitchen or teach the kids to cook. No matter what you choose to pair it with, this meal will be so good you will never want fast food chicken again.
Conclusion
The coronavirus scare has completely upended life for many people. From stress about the economy to boredom in quarantine, there are a number of reasons people are in need of comfort food. These recipes are a great way to get a bit of stress relief while sparing your budget in the process.
---