---

Harlem World Magazine is partnering with the Food and Drug Administration (FDA) their ongoing BeSafeRx campaign.
Know Your Online Pharmacy effort to raise awareness about the dangers of purchasing medications from fraudulent web-based pharmacies by letting your members know about BeSafeRx educational resources.
Look for the Banner below on our website: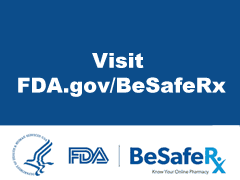 Fake online pharmacies use sophisticated marketing efforts or phony web storefronts to appear legitimate.  Patients who buy medicines from these fake websites may be putting their health at risk because the products may contain the wrong ingredients, too little or too much of the active ingredient, or other harmful substances.
Check out more of our ongoing partnerships on our Friends page.
---