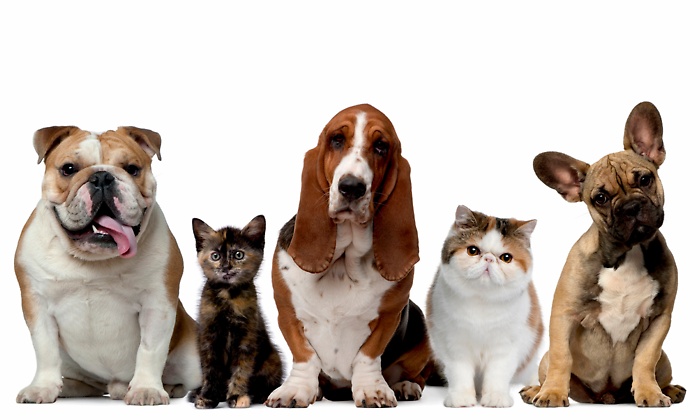 In an effort to keep families together in hard times, PetSmart's Buy a Bag, Give a Meal program is donating nearly 40,000 pounds of pet food — about 190,000 pet food meals — to Food Bank For New York City (Food Bank). This will be the first of three 53-foot long semi truckloads donated to Food Bank into 2018. In all, Food Bank will receive nearly 120,000 pounds of food, marking the largest donation of pet food since the launch of Food Bank's first pet food distribution program in 2011.
On Tuesday, August 15, 2017, 11:00 a.m. – 1:00 p.m., about 8,000 pounds of food will arrive at Food Bank's Community Kitchen & Food Pantry, where it will be unloaded by a local PetSmart store team and distributed to Food Bank clients and their furry family members. The remaining food will be distributed throughout Food Bank's network of food pantries citywide.
Only pet parents who are registered pantry clients will be able to receive the free pet food. This distribution is not open to the general public.
You can assist more by:
People in the local NYC area can continue to help pets in need through PetSmart's Buy a Bag, Give a Meal program by choosing to buy their bags of dog and cat food at PetSmart.  For every bag purchased, any brand, any size, PetSmart will donate a meal to a pet in need.
---
Become a Harlem insider - Sign-Up for our Newsletter!
---
For more information on the Buy a Bag, Give a Meal program, please visit PetSmart.com/giveameal.   
 To learn more visit www.petsmartcharities.org
To learn more about how you can help, please visit foodbanknyc.org. 
Food Bank For New York City's Community Kitchen & Food Pantry. 252 West 116th St. (between Frederick Douglas Blvd. & 7th Avenue), NYC 10026.
Related articles
Related Articles
---
VIDEO
---
"Dr. Harry Delany is a renowned Harlem born and raised surgeon, the son of the great jurist and civil rights leader, Hubert Delany...." This monthly post is made in partnership with Harlem Cultural Archives.