---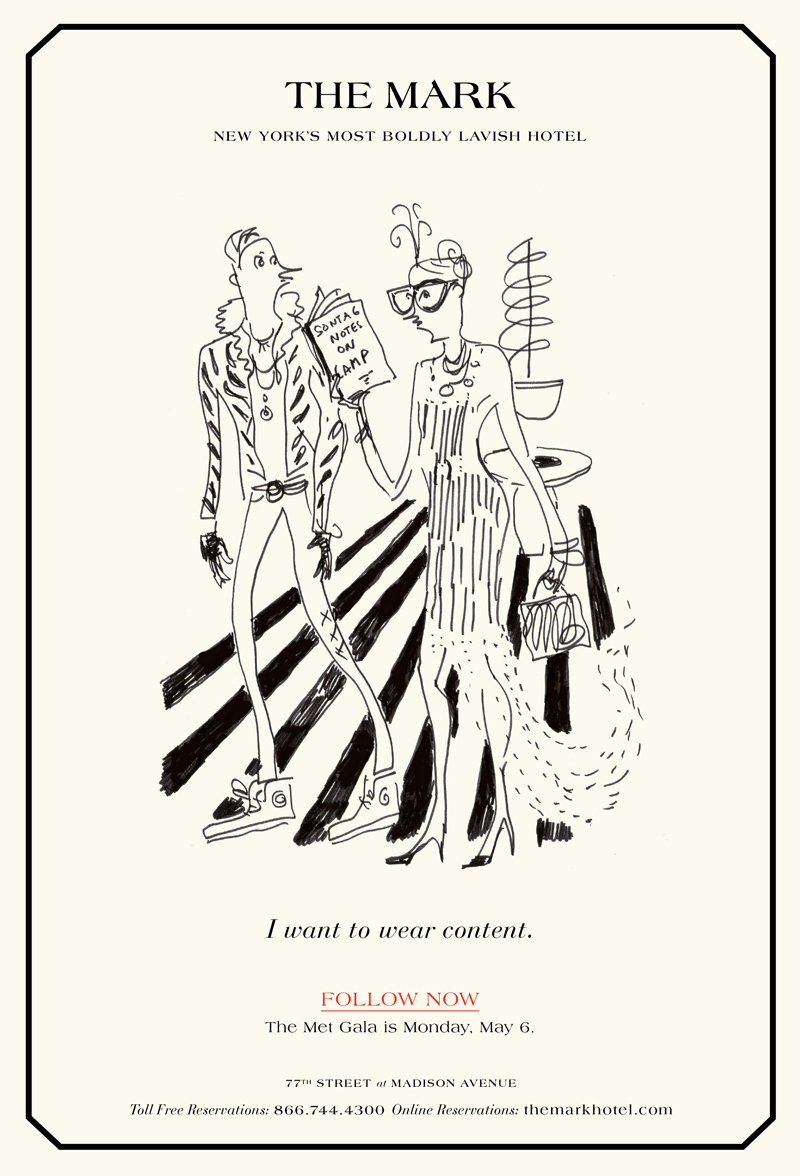 Vanessa Friedman for the New Times writes that "officially," The Met Gala
is the Metropolitan Museum of Art Costume Institute benefit, a black-tie extravaganza held on Monday, May 6th, 2019, to raise money for the Costume Institute and only a 30-minute train ride from Harlem.
Unofficially, the night's festivities have been called many things, including "the party of the year," "the Oscars of the East Coast" (mostly because of the star quotient and the elaborate red carpet, where from Diddy to Alicia Keys to Cicely Tyson to A$AP Rocky pose on the grand entrance stairs to the museum) and, somewhat pointedly, "an A.T.M. for the Met," the last by the publicist Paul Wilmot.
The party signals the opening of the Costume Institute's annual blockbuster show, and it is known for its celebrity and fashion hosts. This year the exhibition is "Camp: Notes on Fashion," a play on the famous Susan Sontag
essay "Notes on Camp."
The hosts are Anna Wintour (the magical manipulative Wizard of Oz
for this particular event) and the holy trinity of sartorial kookiness: Alessandro Michele, the creative director of Gucci, who once had a show in which models carried lifelike casts of their own heads as well as "dragon puppies"; musician Harry Styles, the pop star who flouts gender stereotype, actress Lady Gaga, and Serena Williams who needs no explanation.
The Mark Hotel hits the mark as the place to be to see all the bright stars at this year's "the party of the year," at The Met Gala only a few blocks away.
The Mark Hotel, 25 East 77th Street, at Madison Avenue, New York, New York, https://www.themarkhotel.com/, 212.744.4300
---