---
The Foundation for Fortitude will hold their inaugural Charity Golf Tournament on May 8, 2017 at Eagle Landing Golf Club, 3989 Eagle Landing Pkwy, Orange Park, FL. The Foundation for Fortitude Charity Golf Tournament will be a Captain's Choice Format with a 9:00AM shotgun start.
Registration cost is $100 for an individual or $400 for a four person team. The registration fee includes a continental breakfast and an awards luncheon. There is an opportunity for four of the tournament golfers to participate in a $50,000 Shootout. Other prizes include a major big ticket prize to the winner of the Longest Drive Contest and Closest to the Pin.  There is also a $5,000 Hole-in-One prize, as well as a New Chevrolet Car for a Hole-in-One. A Treetop Golf Getaway, and other top prizes will be awarded.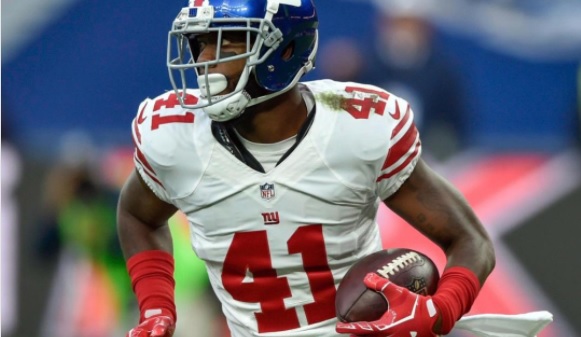 The Foundation for Fortitude is proud to have NFL superstar Dominique Rodgers-Cromartie of the New York Giants as the official host of the event. He has graciously donated signed memorabilia for prizes as well as items to be auctioned off during the tournament luncheon. This is a Jacksonville area tournament not to be missed and while there are plenty of openings for individuals and teams, the entry number is limited, so it is encouraged that golfers sign up quickly.
Registration for the May 8th, 2017 event can be completed online by visiting: http://www.planmygolfevent.com/30244-F3Golf/ or by calling the Foundation for Fortitude at (904) 701-8411. Volunteers are available to pick up registration checks for team entries. Invoicing for businesses seeking to pay for tournament entries can request an invoice at hello@foundationforfortitude.org and payment must be received by April 30, 2017.
The Foundation for Fortitude is a 501(c)3 non-profit charity organization that provides scholarships, mentoring, and educational programs to young college women in the Jacksonville area. This Charity Golf Tournament is a major fundraiser for the Foundation and will help to fund scholarships for the coming scholastic year. More information about Foundation for Fortitude can be found at their website: FoundationForFortitude.org.
Sponsorships for the tournament still remain open and local area businesses, organizations, and individuals interested in supporting the Foundation, while marketing to those participating in the tournament, which will include important leaders and consumers in the Jacksonville community, can call (904) 701-8411. Special signage will be displayed on the course noting sponsors as well as inclusion in all printed materials. Recognition for sponsors will be included in the awards luncheon.
Current tournament sponsors include: best bet Jacksonville, Cox Media, Dr. Doctor Disc Injury and Spinal Care Clinic, Edward Waters College, W.W. Gay, Keefe Supply Group, Luxuree Limo, Make It Happen Bail Bonds, State Farm (Gene Coleman, Kim Lego), Superstar Jewelry, and Zaxby's.
---