---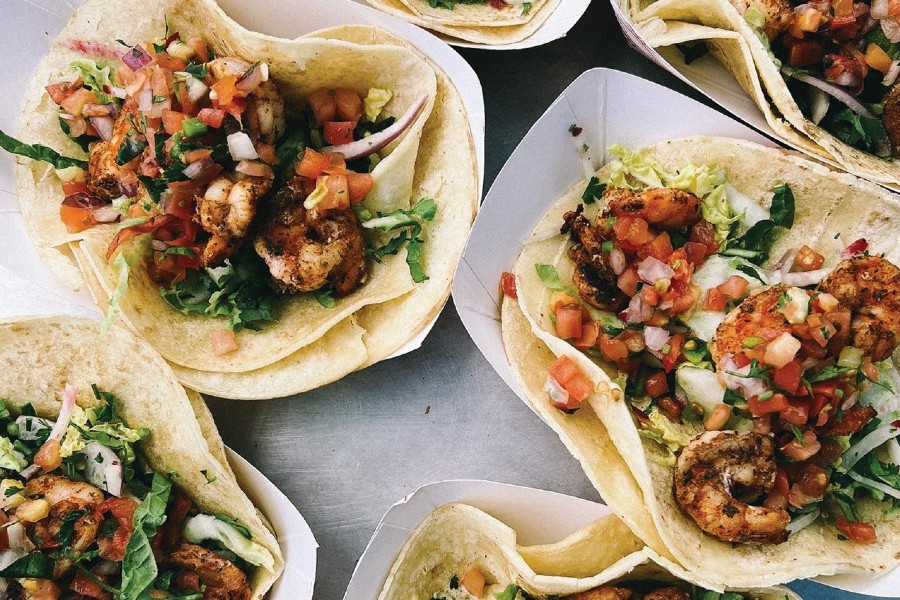 Whether seafood night at your Harlem home means sauteed shrimp, baked fish or anything in between, it's an exciting excuse to bring the family together for favorite meals.
Delicious recipes abound when seafood is on the menu.
However, this is no longer your grandparents' seafood. Today, more than half of all seafood consumed in the U.S. is farm-raised – a practice known as aquaculture. While the industry has made strides throughout the last few decades, from increasingly sustainable farming practices to technological advancements that can help feed a growing population, not all farmed seafood is equal and neither are the certifications you see on its packaging.
For more than a decade, the global nonprofit Aquaculture Stewardship Council (ASC) has created and enforced the world's strictest standards for farmed seafood. Its sea green ASC certification label is only found on farmed seafood that meets these high standards – helping seafood shoppers make informed purchasing decisions.
It's a movement some of the nation's leading seafood grocers and chefs are getting behind.
"About 2/3 of our seafood offerings are raised on farms, which reflects both growing supply and demand," said Abe Ng, CEO of the Sushi Maki restaurant chain and market stations. "There's a much broader customer understanding and appreciation of aquaculture than, say, 10 years ago. However, not all farmed seafood is equal in terms of quality, environmental sustainability and social responsibility."
A unique combination of standards help ensure supply chain integrity from the farm to the store while protecting the environment, workers and communities. ASC's sea green label only appears on seafood from farms that have been independently assessed and certified as environmentally and socially responsible.
With a trusted certification like the ASC, you can confidently enjoy make-at-home recipes like Blackened Shrimp Tacos with Creole Remoulade Slaw without sacrificing taste or sustainability.
To find more certification information and discover family-friendly seafood recipes, visit SeaGreenBeGreen.org.
Blackened Shrimp Tacos with Creole Remoulade Slaw
Recipe courtesy of Coastal Seafoods and Fortune Fish & Gourmet
Prep time: 30 minutes
Cook time: 10 minutes
Coleslaw:
1/3 cup mayonnaise
1 tablespoon capers, chopped
1 teaspoon stone ground mustard
1/3 cup parsley, chopped
1/2 teaspoon horseradish
1/3 cup red onion, diced
1 tablespoon Cajun seasoning
1/2 bag coleslaw mix
Tacos:
6 small corn tortillas
1 tablespoon Cajun seasoning
1/2 pound peeled and deveined ASC-certified shrimp, thawed
3 green onions, sliced fresh salsa or pico de gallo (optional)
1 lime, sliced (optional)
To make coleslaw: In a bowl, mix mayonnaise, capers, mustard, parsley, horseradish, red onion, and Cajun seasoning. Mix coleslaw and about 3/4 of the dressing. Stir until coated then add more dressing, if desired. Refrigerate coleslaw until ready to serve.
To make tacos: Heat grill to medium heat. Once hot, toast tortillas on each side until browned on the edges. Stack toasted tortillas on a plate and cover with a towel until ready to serve.
Pour Cajun seasoning over shrimp and stir until shrimp are coated.
Cook shrimp 3-5 minutes per side, or until shrimp are firm and Cajun seasoning is blackened. Remove shrimp from grill to prevent overcooking.
To serve, place about 1/4 cup coleslaw in each tortilla then top with 3-5 shrimp and green onions. Top with salsa or pico de gallo, if desired. Squeeze a wedge of fresh lime over top, if desired.
Photo credit: Source.
---