---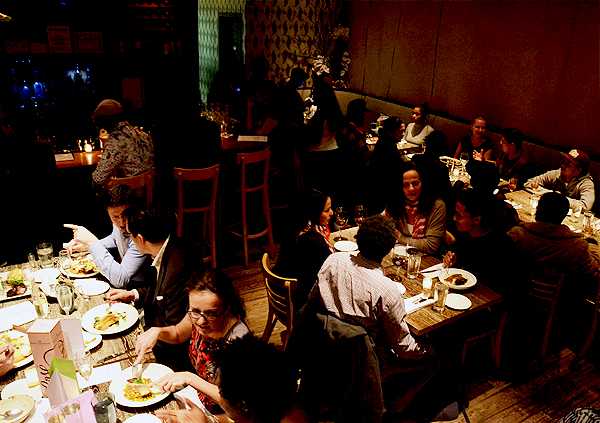 Looking through the glass front of the restaurant 5 And Diamond it's easy to get a sense of the warm friendly atmosphere inside.  The restaurant is small and intimate with a pleasing décor that is not pretentious at all.  Patrons and guests were present for the restaurants 5th anniversary soirée, celebrating the 5 years that they have been open in what was once a five and dime hardware store located at 2072 Fredrick Douglas Blvd, in Harlem.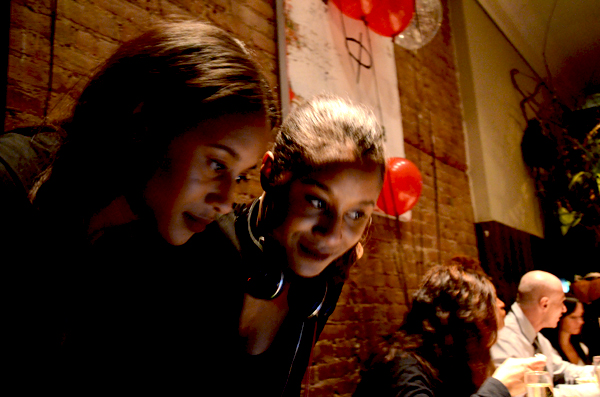 The mood inside was festive with every table at full capacity. Adding to the cool vibe twin Dj's Angel and Dren played a selection of R&B music that was unobtrusive to the dining experience.
I had a chance to talk with Lia Sanfilippo and Selene Martinez two of the three owners. The third being Djo Sanou who was busy in the restaurant staying on top of things while I spoke with Lia and Selena about the restaurants menu it's history and their plans for the future.  When asked about the food on the menu Selena said that it's based on the type of food that they themselves love to eat.  The food is American, with some European influences, which their chef Joseph Hayes III has elevated to another level with his own creative culinary knowledge and style.  Take note that they have mac and cheese mania every Monday night, which means that you can add your choice of short ribs, chorizo or shrimp to their classic mac and cheese dish.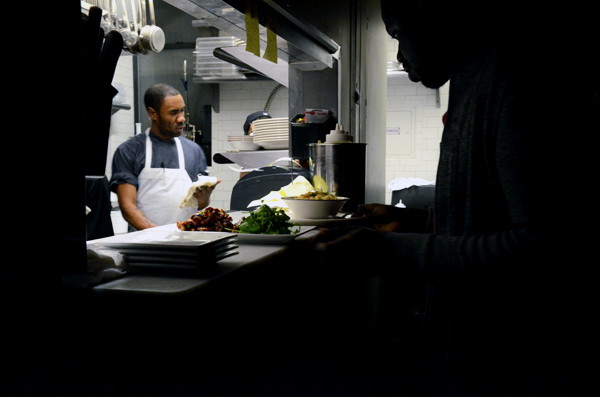 About the restaurants progress since it opened 5 years ago, Lia said that from year one to year five the strip where the restaurant is located has certainly changed.  It wasn't easy when they started, they were one of only three restaurants when they opened, now there must be 20 other restaurants along the same strip.  She went on to say that the most important part of the five years has been their relationships with the community and the regular patrons they have gotten to know.
Looking to the near future they will be participating in the 1st Annual Harlem Eat Up! food and culture event that will run from May 14-17, 2015. On May 15th at the restaurant their chef, Joseph Hayes will collaborate with Atlanta's own celebrity chef Marvin Woods to cook a large dinner of various dishes cooked by people that live all along the eastern seaboard.  I did try to find out what they will be cooking, Lia let me know that is still too early for them to reveal the dishes. Selena followed up by saying that it will be great food and lots of fun, and she encourages everyone to come and be a part of the restaurants exciting Harlem EatUp! event.
Related Articles
---