---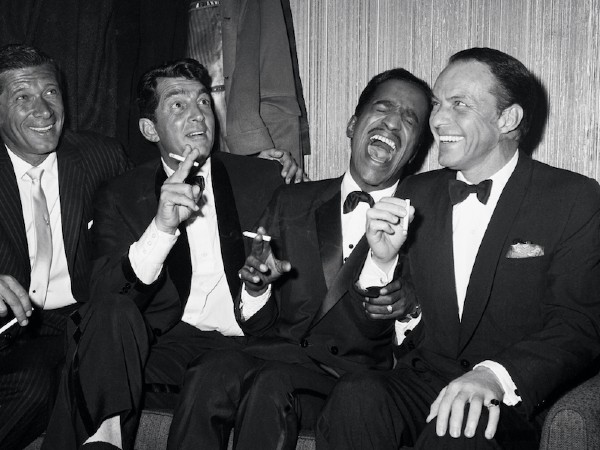 While casinos are generally known for one thing—gambling—it's actually only one of the many activities that are available at these establishments. 
Of course, the goal is to get you to gamble in the end, but if you're just not into that, it will be nothing to worry about. With so many other things to do, you won't be bored while you're at a corporate event or with your family. It doesn't matter what you're into, there is something for you at every casino.
Take a Swim or Relax By the Pool
Typically, every casino has a pool and hot tub. While your family or friends are throwing away money, you can enjoy yourself in the water or simply with a drink poolside. Who doesn't like hanging out by the pool? It's a great way to pass the time, spend time with your significant other, and cool off from the heat. Since casinos are often in the desert, taking a dip is often what you want to do to beat the heat. They know that the pool or a hot tub satisfies nearly everyone.
Hit Up the Buffet
Casinos are also known for their buffets, especially in Las Vegas. Instead of throwing money down the drain at the tables, grab yourself a seat at the buffet. With everything from steak to crab legs to pasta, casino buffets are meant to please. Not only will you be able to eat what you want, but you'll also get your money's worth by filling up. Eating at the buffet is a great way to wait for your family or friends to finish gambling. Choose wisely and you will find yourself in a food coma of the best kind. It's the perfect alternative to gambling.
See a Show
Casinos also host shows of all kinds. Look up casino events and you will find not only music, but magic and comedy, as well. Whether it's one of your favorite artists or an unknown act, you will likely have a great time at one of these shows. When you look at the calendar, you will be able to find a show that you're interested in attending while the others are gambling. Or just give the show of the night a shot. You just might end up experiencing something great. Whether it's a comic, a band, or a famous magician, casinos bring all kinds of acts to their stages.
Pull Up a Seat at the Bar
Of course, another option is to pull up a seat at the bar. With so many places to drink at a casino, it's always an option. There's no better way to wait for gamblers than to enjoy a drink. You just might meet some people there or strike up a conversation with the bartender. Whether it's just a beer or a fancy cocktail, you can take it to the pool or sit up in your room with your favorite beverage. It's a great way to pass the time when you're waiting on a gambler.
Listen to a Conference
Casinos are also often known for their conferences. Whether it's tech, Esports, or motivational speaking, there are a lot of talks held at casinos. Plan to go to the casino when there is a conference where you can listen to some speeches, visit some booths, or talk to some professionals. Whatever it is, casinos hold conferences of all kinds, where you can expand your mind while people are wasting money. Casinos aren't known for their mind-expanding qualities, but they are also venues where companies and nonprofits of all kinds come to share their ideas.
If you have plans to go to a casino with your friends or family, don't dread it if you don't like gambling. Whether it's Vegas or a casino off the highway, there are plenty of other ways to enjoy the establishment. Just kick back, grab a drink, enjoy a show, take a dip at the pool, or attend an event. Just because you don't have an interest in gambling doesn't mean that you can't have a great time. Plan ahead and you just may be able to find the perfect thing for you to do while others are wasting their money.
---