---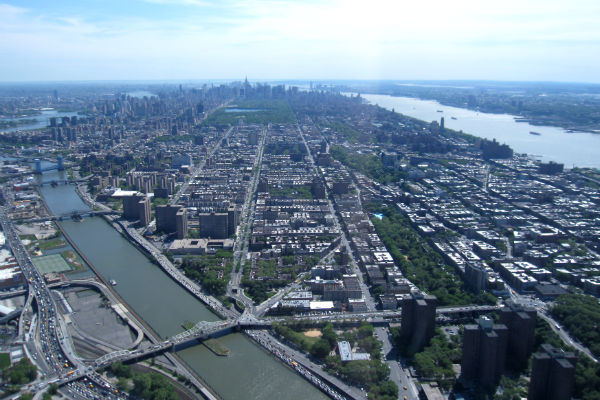 SOMOS Community Care, a New York City-based nonprofit, physician-led network of more than 2,500 health care providers with over 700,000 patients rooted in NYC's immigrant-rich neighborhoods.Today SOMOS, announced the release of a first-ever, city-wide study: State of Latino Health in New York City (SOLH). Conducted among physicians and Latino patients across New York City, SOLH details a growing crisis in access to care and health education and health perception challenges faced by millions of New York City Latinos living largely in poverty. The historic report concludes with solutions based in education and policy to guide health professionals and government leaders towards a healthier future for New York's rising population.
State of Latino Health combines a first-time citywide poll of 600 Latino patients and 200 health care providers leading majority-Latino practices and serving Latino patients from all five boroughs; an undertaking of private and public research into health trends; and feedback from policymakers and public health sector leaders. Key findings include:
The State of Latino Health Poll 2018 revealed the following:
45 percent of Latinos say they are healthy, but 54 percent of health care providers say they are not.
44 percent of Latinos see a lack of cultural understanding by health professionals as a major barrier, compared to 79 percent of their health care providers.
43 percent of Latinos see lack of Spanish speaking or translation services as a major barrier, compared to 69 percent of providers.
13 percent of Latinos recognize that obesity is a problem getting worse, compared to 40 percent of providers.
33 percent of Latinos don't think people in their community get the health care they need, and 61 percent of providers think that Latinos face unique barriers that keep them from accessing health services.
62 percent of Latinos think cost is a barrier to access for themselves, and 84 percent of providers think cost is a barrier to access for Latinos.
47 percent of all Latinos in NYC think the cost of health is getting worse (54 percent of US-born and 38 percent of foreign-born Latinos think the cost of health care is getting worse).
10 percent of healthcare providers in the Bronx speak Spanish compared to 60 percent of patients in the borough who are Spanish-speaking.
32 percent of health care providers think that Latino mental health is unhealthy compared to the general population.
"The State of Latino Health in 2018 is one of invisibility," said Dr. Ramon Tallaj, Chairman of SOMOS Community Care. "I am an immigrant from a family of doctors. The doctors in the network I run are immigrants and so are our patients. As physicians, we know that health care disparities exist in our communities. Through this groundbreaking research, we have identified and outlined priorities that will allow SOMOS and our partners across all sectors to maximize their impact, especially in the lower-income, immigrant-rich communities that need it most. We hope policymakers will use it as a map throughout our communities."
Key findings from the report revealed a threatening information and perception gap between New York City Latino community and their health care providers. According to the study:
Latino patients think they are relatively healthy, but their providers think they are not;
Latino patients think they get regular checkups, but their providers think they are significantly delayed and severely underutilized preventative care;
And very few Latino patients cite discrimination when seeking health care services, yet two-thirds of providers think Latinos face discrimination.
The study also found that most hospitals, even in heavily populated Latino neighborhoods, do not employ full or part-time medical interpreters nor do they provide adequate trainings, testing, and certifications methods for interpreters. All the hospitals surveyed cited cost as the primary barrier for providing adequate language assistance service.
Latino patients surveyed identified the cost of health care, limited access to specialty services, and a lack of cultural understanding, including limited language services, as some of the greatest barriers for them in seeking health care services.
"The State of Latino Health provides both a clear outline of the critical health issues that face Latinos and a blueprint for directing much-needed resources to our communities," said Bronx Borough President Ruben Diaz Jr. "This report will be a critical resource for my office and policymakers as we tackle the urgent healthcare needs of the Latino community. I greatly appreciate SOMOS Community Care's historic efforts on this important topic and look forward to continuing our work together."
"A community is as healthy as its access to healthcare. But full access is not limited to affordability – it means having a system in place that informs and attends to the needs of communities in their own language and with the cultural nuance that leads to better outcomes," said New York City Council Member Carlina Rivera, Chair of the New York City Council's Committee on Hospitals. "SOMOS Community Care's report on the State of Latino Health highlights the disparities of this particular population and makes recommendations on how we can close the health gap by forging partnerships among providers, patients and government."
The SOLH, which surveyed Latino patients and primary care physicians treating patients in densely populated Latino neighborhoods concludes that only intervention, innovation and integration can create a stronger healthier community for its members. The study outlines a four-pronged approach to bridge the health care disparities gap. These include:
Unprecedented community outreach and communication. Through aggressive outreach and enhanced healthcare technology and collaboration with community organizations, the state, city, local physicians must better locate underserved patients and provide supported pathways to health care through easy to navigate online tools, removing one of the primary barriers to health care.
Patient targeting and identification – the intersection of technology and proactive patient interaction. Targeting and delivering the right intervention to maximize impact is critical to improving the overall health of the Latino community. Effective population health begins with an analysis of a comprehensive set of data sources which includes: physical and behavioral health claims data, social data sets such as nutrition data, and health risk assessment data, to accurately identify members and deliver targeted interventions based on varying levels of risk.
Focus on health risk and social service assessments. SOMOS has created integrated teams of community health workers who are on a proactive mission in communities across New York City to understand and support Latino patients – building an army of collaborative, community-based organization partners. These teams are responsible for the proactive modeling, communication, management and tracking of referrals for additional services available to the patient to support the intervention cycle.
Case management support for all neighborhoods and meeting patients where they live. High-need patients have numerous medical, behavioral, and social needs that result in high costs and poor health outcomes. Case management support is a known, effective intervention to improve health outcomes and lower costs for high-need, high-cost populations.
To learn more about the findings from the study, please visit www.stateoflatinohealth.com.
Get more information at https://somoscommunitycare.org/
---