---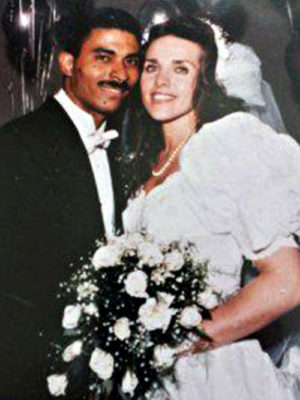 Harlem's Tracy Allen Lee gave her life caring for sick strangers and then found herself abandoned by the city she sacrificed so much for.
Monday marks the 20th anniversary of the FDNY emergency medical technician's death from AIDS at the age of 34. She was the first emergency medical service worker in the city and one of the first in the country to contract the HIV virus while treating a patient.
A memorial will be dedicated to Lee outside an East Harlem EMS station on Monday. Her legacy still looms large among city paramedics and EMTs.
"I still think about her every day," said retired EMS Lt. Adelaide Connaughton, 58, who worked closely with Lee. "I can't believe it's been 20 years. It seems like yesterday."
On Nov. 1, 1989, just 17 months into her career, Lee rushed to help an AIDS patient who was bleeding to death in a cramped room on E. 34th St. in Manhattan. The room was so small the medics had to treat him outside.
Lee's gloved hand got caught on a nail as she helped pull the man into the hallway.
She ignored the injury and kept working. When she was done, she noticed her glove was torn and her thumb was cut — her blood mixed with that of her patient.
Her life-saving efforts were in vain, the man died at the hospital.
Worried she may have been exposed to HIV, Lee immediately filed a report and prayed she would remain virus-free. In May 1994, she tested positive for the disease. The diagnosis shattered any dreams the 30-year-old and her husband, Victor Lee shared.
"I was 31 when she died," he told the Daily News in his first interview since he lost his wife. The couple were sweethearts at George Washington High School in upper Manhattan.
"When you're that age, you think you're invincible. We were going to grow old together and have kids."
Instead, Lee watched his wife suffer, from her illness and then the indignities the city put her through when her request to have her illness designated as a line-of-duty injury was denied. That would have given her additional medical benefits.
Photo credit: Victor Lee and Tracy Allen Lee are pictured on their wedding day (OBTAINED BY DAILY NEWS)
Related Articles
---