---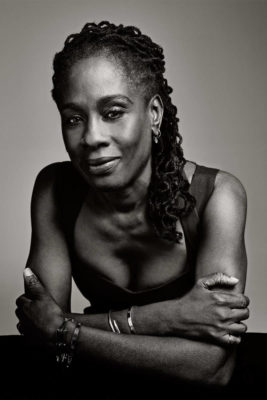 As part of HealingNYC, First Lady Chirlane McCray today announced the launch of Relay, a hospital-based support system for nonfatal opioid overdoses. Relay will fund trained peer workers to provide 24/7 on call support to patients in participating emergency departments. The peer workers will also offer overdose risk reduction counseling, opioid overdose rescue training, naloxone distribution, and navigation to harm reduction, drug treatment or other services. Relay will launch in May and June at three emergency departments – the Richmond University Medical Center (RUMC) in Staten Island, Montefiore Medical Center in the Bronx, and New York-Presbyterian/Columbia University Medical Center in Washington Heights – with plans to expand to a total of ten emergency departments across the city by 2019.
Additionally, the Health Department will increase the number of available naloxone kits citywide and will double the number of naloxone kits for Staten Island through HealingNYC. This will ensure that community-based providers will have the necessary lifesaving antidote both for people living with substance use disorder, and for their family, friends, and neighbors.
"Too many families in Staten Island, and across our City, have lost a loved one to an opioid overdose. If we are going to stem the tide of this epidemic, we must ensure that every New Yorker has access to effective treatment," said First Lady Chirlane McCray. "Surviving an overdose can be the first step to recovering from addiction, which is why we are doubling the number of naloxone kits, from 3,000 to 6,000, and distributing them in Staten Island. Through Relay, we will connect people who have survived an overdose with a peer navigator, who can provide the support survivors need to get on the road to recovery. We will heal NYC one life at a time."
"Connecting someone who has survived an overdose with a qualified peer navigator – someone who has lived experience with substance misuse – can turn a crisis moment into a new path forward," said Deputy Mayor for Health and Human Services Dr. Herminia Palacio. "Through HealingNYC and interventions like Relay, we will connect people who most need it with treatment they are ready to use, and help them transition along the continuum from revived to surviving to thriving."
"Relay brings targeted outreach and services to a high risk community: people who have recently overdosed on opioids," said Health Commissioner Dr. Mary T. Bassett. "This program uses trained peer workers – people who have lived experience with substance use – who can bring their unique insight to helping others. We know that peer-to-peer models are effective and we're proud to invest in this approach to save lives."
"There is no doubt the accessibility of naloxone has saved lives, and increasing the distribution of this emergency overdose treatment will help save even more," said City Council Minority Leader Steven Matteo. "However, we would be grossly remiss if we also did not take advantage of each opportunity to change a life we have saved from a potentially fatal overdose, by providing immediate intervention and other services – and that is exactly what the Relay program offers."
More New Yorkers died last year of an opioid-related overdose death than from car crashes and homicides combined. The rise in deaths is due in large part to fentanyl, a potent synthetic opioid 50 to 100 times stronger than morphine which can be mixed into heroin and other drugs. Before 2015, fentanyl was involved in fewer than 5 percent of all overdose deaths in New York City, but during the second half of 2016, fentanyl was involved in nearly half of New York City overdose deaths. Staten Island and the Bronx had the highest rates of overdose death on 2016, 29.4 and 25.4 per 100,000 people, respectively.
HealingNYC is the city's new comprehensive effort to reduce opioid overdose deaths by 35 percent over the next five years. We will invest $38 million annually to implement the following strategies: distribute 100,000 naloxone kits citywide, increase access to medication- assisted treatment for addiction for an additional 20,000 New Yorkers by 2022, and train an additional 1,500 health care providers to provide buprenorphine. HealingNYC builds on ThriveNYC the city's efforts to reform mental health care.
Related Articles
---