---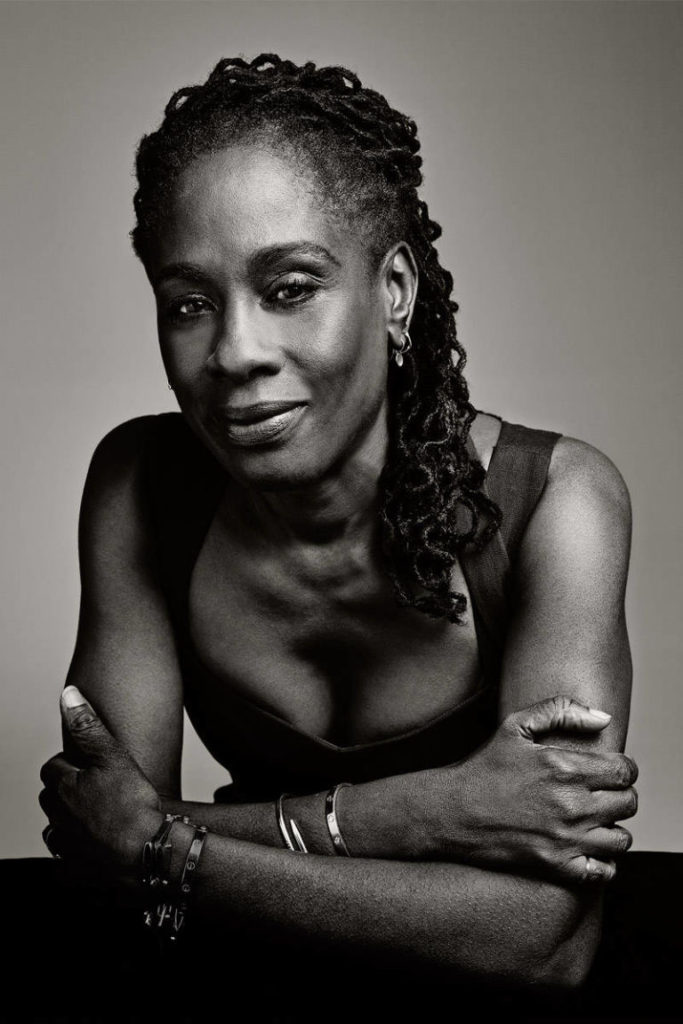 First Lady of New York City Chirlane McCray and NYC Department of Correction Commissioner Cynthia Brann today announced the expansion and continuation of an innovative program that allows mothers from Harlem to Hollis currently incarcerated at Rikers Island to visit and participate in activities with their children.
This will take place at the Children's Museum of Manhattan (CMOM) through the end of 2020. Funding for the program is provided by the Department of Correction and the Mayor's Fund to Advance New York City.
The program, "Crafting Family Connections," brings select mothers, children, and their custodial caregivers to the museum when it is closed to the public. Parents and children participate in arts activities designed to support bonding and ease the trauma of separation. Custodial caregivers that participate in the pilot program will receive a CMOM membership, which is renewed free of charge once the incarcerated mothers return home.
"I am proud to announce that the City's innovative Crafting Family Connections program will continue through 2020." said First Lady Chirlane McCray. "Over the next two years, even more justice-involved families will be able to spend quality time together at the Children's Museum of Manhattan. Our hope is that this program, along with a host of other reforms the Department of Correction is leading, will help spur greater change – not just in New York City but across the nation."
The first family visit took place on April 30 with additional visits throughout the year. Crafting Family Connections monthly visits will continue through 2020 and expand eligibility not just to women serving time at Rikers but also to women awaiting sentencing. The Department of Correction has also prioritized making visits more family friendly by: expanding the Children of Incarcerated Parents Program (CHIPP), improving visiting areas and providing free shuttle buses for visitors.
Inspired by the Crafting Family Connections program in NYC, the Kansas Children's Discovery Center launched a Play Free initiative in partnership with the Topeka Correctional Facility (TCF), the only women's prison in the state of Kansas, in October.
"At the Children's Museum, we are committed to offering all families opportunities for discovery, learning, and delight. Through the Crafting Family Connections program, mothers and children can enjoy making art together, exploring our award-winning exhibits, or even just relaxing in joyful spaces designed especially for them," said Andrew S. Ackerman, Executive Director, Children's Museum of Manhattan.
"Strong bonds between mothers and children are pivotal to healthy childhood development and breaking the cycle of incarceration, and good memories of family visits in a non-correctional setting reinforce that bond," said Department of Correction Commissioner Cynthia Brann. "This program not only increases the safety and well-being of our staff and the people in custody, but it also fosters a sense of family, a sense of care and a sense that there are better days ahead for the mothers and children who participate."
"The Mayor's Fund is proud to partner with the First Lady of New York City, the NYC Department of Corrections, and the Children's Museum of Manhattan to support the expansion of Crafting Family Connections," said Toya Williford, Executive Director of the Mayor's Fund to Advance New York City. "We know that visits between incarcerated women and their children are critical to the development and maintenance of strong family bonds, which in turn reduces rates of anxiety, depression, and stress, and positively impact childhood development."
"Helping preserve family connections for incarcerated individuals is shown to produce long-term positive outcomes, particularly for women. Creating these touchpoints produces valuable two-generation benefits, which is why the entire city is banding together – from cultural institutions, to private funders, and City Hall – to help break the cycle of incarceration," said Darren Bloch, Senior Advisor to the Mayor and Director of the Office of Strategic Partnerships.
"No justice system worth the name indulges in counterproductive cruelty, and needlessly isolating children from their mothers is exactly that," said Manhattan Borough President Gale A. Brewer. "This program is a step toward more humane justice and correctional systems that do less harm to those who are incarcerated, their families, and their communities."
"I applaud the extensive efforts of First Lady McCray and the Department of Corrections to break the cycle of incarceration for women in New York City, and I stand firmly with them in believing that all mothers and children have a right to spend meaningful, restorative time together. Programs like "Crafting Family Connections" are exactly the type of nurturing approach needed for families impacted by incarceration. And warm thanks to the Children's Museum of Manhattan, a cornerstone of the Upper West Side, which has long offered families a wonderful space to get creative, explore the world around us, and become lifelong learners. They are the perfect partner for creating new beginnings through art," said Council Member Helen Rosenthal (Chair, Committee on Women).
In February, First Lady McCray announced a $6 million investment to launch new initiatives designed to break the cycle of incarceration for women in New York City. Among those initiatives, the City will expand programming to support family connections and resilience, enhance critical behavioral health services and create a network of re-entry services that help women and their families stabilize and prevent future returns to jail.
First Lady Chirlane McCray was also the driving force behind the 2016 launch of citywide baby showers to ensure that new and expectant parents had access to City resources and services—which included a shower on Rikers Island for women in custody and their young children in 2016, 2017 and 2018.
Crafting Family Connections is based on test programs at the Museum, which use art-making to positively influence behavior in its Health and Learning Hub program. Hubs bring permanent museum-quality installations, wall graphics, and hands-on, arts-based education programs focused on developing healthy lifestyles and literacy to Head Start centers and NYC Department of Homeless Services shelters across the five boroughs.
Women comprise six percent of the overall jail population in New York City and are more likely than incarcerated men to have histories of trauma, mental illness and substance misuse, and significant housing and employment needs. Further, the majority of women at the Rose M. Singer Center (RMSC) on Rikers Island have a child in their home or are the primary caretaker of another family member.
The Children's Museum is widely recognized for its commitment to both child development and arts-based learning. Its exhibit, "Art, Artists & You," gives visitors an active role in the artistic process. Past art-related exhibitions include "The Art of Andy Warhol" and "Sunday Morning Breakfast: the Art of Romare Bearden." "Art Inside Out" invited visitors to step into works by artists Elizabeth Murray, William Wegman, and Fred Wilson. Dance and music were the focus of "Jazzed! The Changing Beat of 125th Street" and the current "Let's Dance!" exhibit.
---