---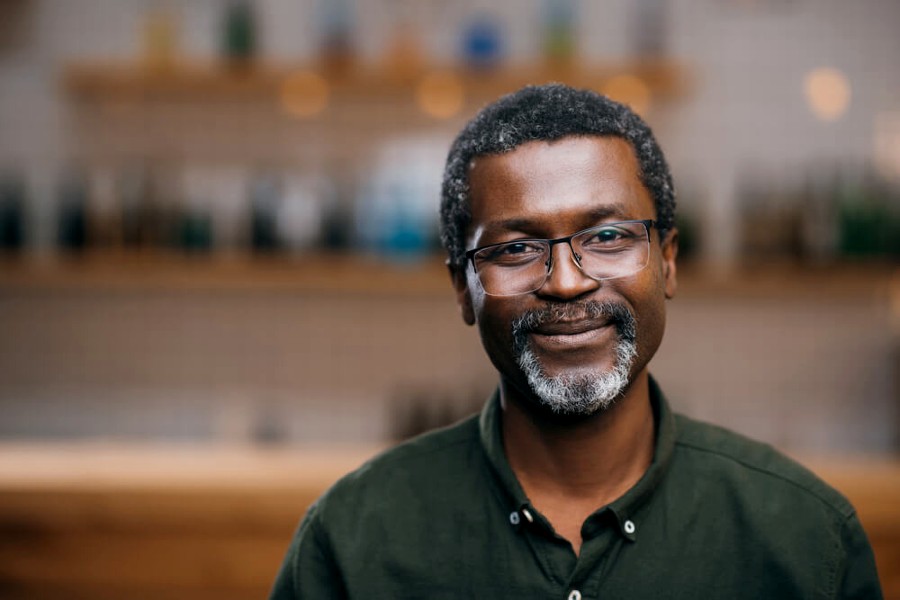 Hearing health plays an undeniable role in our quality of life.
From our ability to communicate effectively to our enjoyment of music, preserving and maintaining our auditory abilities is crucial.
If you find yourself in Harlem and seeking a hearing specialist, the steps and tips provided in this guide are designed to make your search both streamlined and effective.
Hearing Care in Harlem
With a rich history, vibrant culture, and bustling streets, Harlem has more to offer than just entertainment and art. It's also home to a plethora of medical professionals, including hearing specialists. But how do you sift through the multitude to find the one that's right for you?
Recognize Your Needs
The first step to finding the right specialist is understanding your specific needs. Hearing loss ranges across the spectrum. Some people may experience mild difficulties in catching conversations in crowded areas, while others could be facing profound hearing loss that affects their daily interactions.
Do you require a routine hearing test, or are you looking to address a more complicated issue? Some specialists may cater to specific age groups or types of hearing issues. Knowing your requirements will streamline your search.
Get Recommendations
A trusted friend or family member's recommendation can often be more valuable than any advertisement. Ask around in your circle. Personal experiences from people you trust can shed light on a professional's bedside manner, reliability, and effectiveness.
Research and Reviews
The internet is your best friend. Utilize online platforms where you can find a provider such as www.phonak.com/en-us/find-a-provider, forums, and health websites to gather reviews and ratings. While one bad review shouldn't sway your decision, consistent feedback (whether positive or negative) can offer insights.
Credentials Matter
Check the qualifications of potential hearing specialists. Make sure they have the necessary certifications and degrees. Plus, seeing if they are affiliated with reputable hearing health organizations can boost your confidence in their skills.
Schedule a Consultation
Once you have narrowed down your list, schedule an initial consultation. This is an opportunity to gauge your comfort level with the specialist. Ask questions about their experience, treatment methods, and any other concerns you may have.
Think Logistics
Practical aspects shouldn't be overlooked. Consider factors like the clinic's location and operating hours. If you rely on public transport, how accessible is their office? What about the cost? Do they accept your insurance or offer payment plans?
Trust Your Instincts
Sometimes, despite everything looking great on paper, you may not feel a connection with a hearing specialist. And that's okay! It's essential to trust your gut feeling, as a comfortable patient-provider relationship can significantly influence the effectiveness of care.
Clear Communication
Effective communication between you and your hearing specialist is the foundation of successful treatment. A good professional ensures that you understand the tests they're conducting, the results of those tests, and the proposed interventions. They should be willing to break down complex jargon into comprehensible terms and patiently answer all your queries. Plus, in moments where critical decisions are required, they should present options clearly, allowing you to make informed choices.
Aftercare and Long-Term Support
Once the initial treatment or intervention is over, your journey with your hearing health often continues. Regular check-ups, recalibrations, or even counseling might be necessary. Selecting a specialist who emphasizes long-term care is beneficial. They should be available for follow-up visits, offer advice on maintaining hearing health, and provide resources or tools to help you manage in your daily life.
The Importance of Specialized Expertise
Take your time to find a hearing specialist that offers the expertise you need. Specialist expertise is crucial for many reasons, including:
The Changing Landscape of Audiology
In the dynamic field of audiology, it's essential to ensure that the specialist you choose is up-to-date with the latest techniques, technologies, and research. The world of hearing care is evolving rapidly. Modern hearing aids, for instance, have seen innovations that make them more discreet, efficient, and adaptable to various environments. Choosing a Harlem hearing specialist familiar with these advancements ensures that you have access to the best solutions available.
Tailored Hearing Solutions
Every individual's hearing experience is unique. Some might have age-related hearing loss, while others could be grappling with issues stemming from exposure to loud noises or specific medical conditions. Because of this, it's paramount to find a professional who doesn't offer a one-size-fits-all solution but takes the time to understand your story, conducts comprehensive tests, and suggests interventions tailored to your situation.
Finding the right Harlem hearing specialist isn't just about credentials or proximity. It's about ensuring you have somebody by your side who understands your needs, offers reliable guidance, and makes sure that you feel cared for. By following the steps and tips outlined above, you will be well-equipped to not only find the right provider for you, but also build a successful partnership for your auditory health.
---