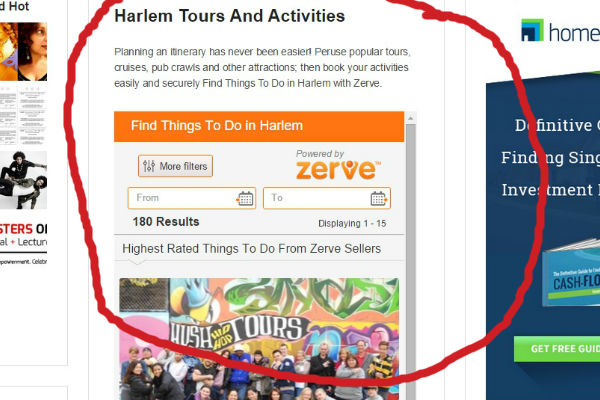 Click on the image to find and book your itinerary
Planning an itinerary has never been easier! ​Peruse popular tours, cruises, pub crawls and other attractions here; then book your activities easily and securely Find Things To Do in Harlem with Zerve.com.
Any questions or want your ongoing event listed on the site don't hesitate to contact us at harlemworldinfo@yahoo.com or call 646.216.8698.
Related Articles
---