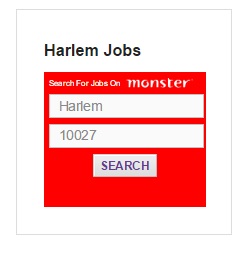 As we have done since the beginning of our launch in 2003, Harlem World Magazine has posted jobs for our readers to support their families and quality of life.
Today we announce a new partnership with Monster.com which will provide a more specific source of "Harlem Job" listing using keywords "Harlem" and the zip code "10027".
CEO and Founder of Harlem World Magazine Danny Tisdale said, "What's great about this partnership and widget is that as new jobs are posted real-time on Monster.com, they are listed real-time on HarlemWorldMag.com for our readers." Tisdale continues, "As readers read this post, there are 146 job listings on the Monster.com site."
Find A Job
Go to the red Monster.com widget on the left side of the HarlemWorldMag.com site then, scroll down to the widget that has "Harlem Jobs," as the header, now click on the "Search" button to find your next job.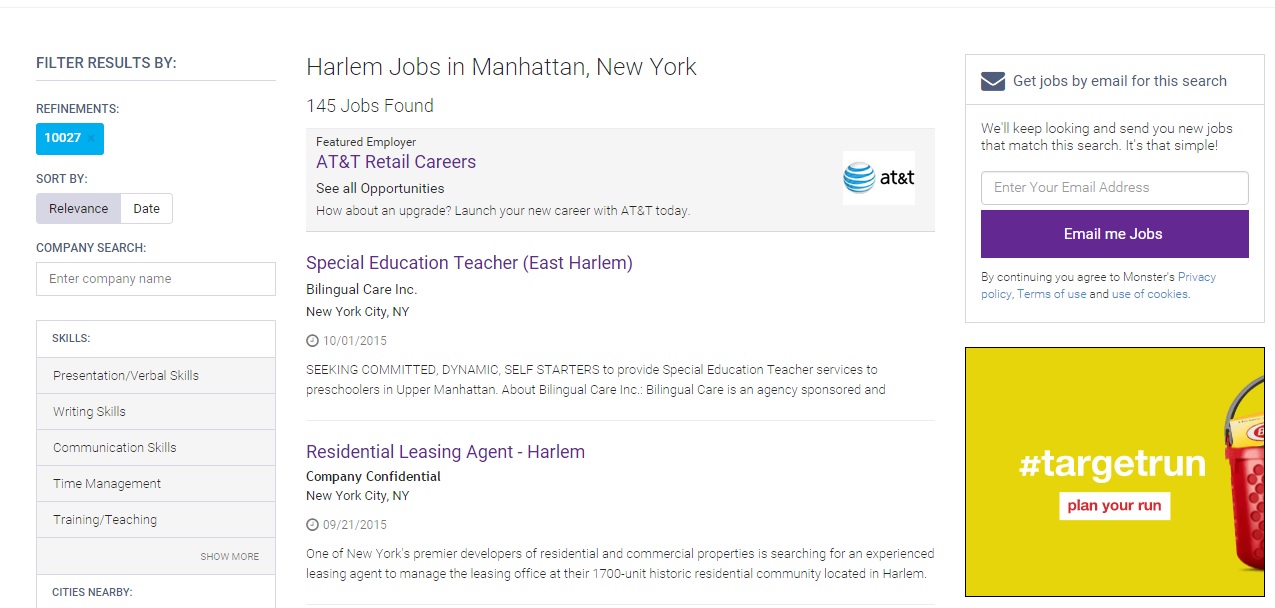 About Monster.com
Monster is a global online employment solution for people seeking jobs and the employers who need great people. They've been doing this for more than 20 years, and have expanded from our roots as a "job board" to a global provider of a full array of job seeking, career management, recruitment and talent management products and services.
About Harlem World Magazine
Harlem World Magazine, has been dedicated to creating the best Harlem curated content that locals and visitors love since 2003. With over 1,5 million fans from around the block and around the world annually. We are the #1 Site In The World For All Things Harlem in the world.
Please leave your comments below.
---
---
Related Articles
---