---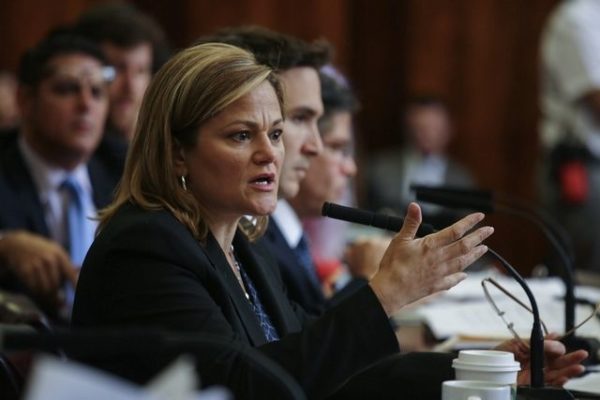 Dear Neighbors:
I hope you all are having a great week so far and are keeping warm!
Twelve years ago, when I was sworn in as the first Puerto Rican woman and Latina to represent District 8 in the New York City Council, I saw a real chance to be a voice for all those in our City who, for too long, had been cast aside and silenced.
I'm speaking of the poor, the undocumented, nuestros viejitos.  And every single New Yorker who felt that there was more to be done to make our great city more responsive, fair, just and welcoming for all people.
But I was not a politician.  I was a labor organizer, a community activist, a Mujer del Barrio.  So, processing what this new set of responsibilities meant and the trust it entailed was no easy task.
None of it could be done alone. And, it could not have been done without the commitment, support, and confidence from you all, my constituents. Together, we have achieved many extraordinary things over the last 12 years:
We opened a South Bronx district office to increase constituent services to the district;
Pioneered Participatory Budgeting, giving you a say on how to spend city dollars;
Launched the Young Women's Initiative to help ensure a brighter future for girls and young women;
Preserved, added, and invested in over 13,000 units of affordable housing in the district;
Invested millions in cultural spaces throughout the district, including Bronx Children's Museum, El Museo del Barrio, La Marqueta, and Pregones Theater;
Supported our immigrant communities by passing a landmark municipal ID program, curbing harmful deportations that rip families apart and providing free legal services to those who would otherwise not have representation in immigration court;
Passed landmark criminal justice reforms and put the city on the path to closing Rikers Island;
Launched a community planning process on the future of East Harlem;
Allocated over $30 million over 12 years to parks, community gardens, and open spaces throughout District 8; and
Established New York City as the first in the nation to ensure all low-income tenants legal representation in Housing Court.
This is a principled and progressive legacy we can all take pride in.
You can read more about these accomplishments in our legacy report at http://bit.ly/MMVlegacy . You can also see more about what we have done on a citywide level in my 2017 annual report at https://council.nyc.gov/reports/speakers-2017-annual-report/ .
Thank you all for your support and faith in me over the last 12 years. I look forward to seeing you all around the district as a fellow constituent, and working alongside you to continue improving our community!
I hope you have a very Happy New Year!
Gracias,
Melissa
Related Articles
---