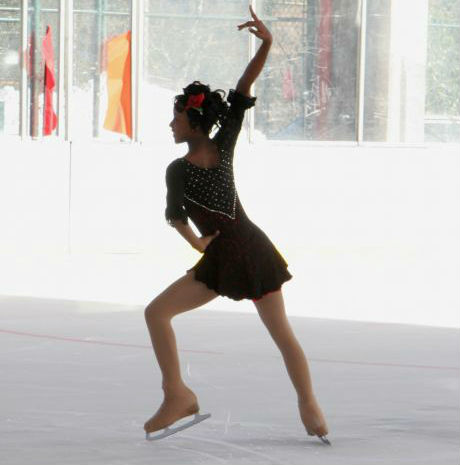 Figure Skating in Harlem (FSH) will honor legendary actress and activist Cicely Tyson and Olympic Gold Medalists Meryl Davis & Charlie White at its 11th Annual Skating with the Stars Gala.  The benefit event will be held at 583 Park Avenue on Monday, April 11, 2016, at 6:00pm. The evening will celebrate Figure Skating in Harlem's one-of-a-kind education, health, and leadership programs for underserved girls while offering guests the rare opportunity to dance and mingle with some of the country's figure skating royalty including Michelle Kwan, Evan Lysacek, Sarah Hughes, Tara Lipinski, Sasha Cohen, Tanith Belbin & Ben Agosto, Paul Wylie, Tim Goebel, JoJo Starbuck, and 2016 National Champions Maia & Alex Shibutani and Adam Rippon. (Skaters subject to change.) There will also be a special performance by Dance Theatre of Harlem in tribute to the honorees.
Tracie and Scott Hamilton and Michelle Kwan will serve as this year's Honorary Chairs; Ellen Lowey, Tina and Terry Lundgren, and Diana Taylor are among the Gala Chairs. Mary Wilson of The Supremes will once again host the event.
"This unique evening brings together New Yorkers who believe in the importance of empowering girls to become strong leaders through a combination of sports, arts, and education. Honoring a trailblazer like Harlem's Cicely Tyson who was born and raised in Harlem shines a light on all the potential that can be unlocked when opportunity meets talent, intelligence, and hard work," said Sharon Cohen, Founder of Figure Skating in Harlem and a 2014 CNN Hero.
Now in its 19th year, Figure Skating in Harlem remains the first and only organization in the country that combines the power of education with the grace and discipline of figure skating to transform the lives of underserved girls. Through its unique programming, FSH provides NYC girls with innovative skating and education programs that promote academic success, physical health, and emotional well-being. Recent graduates of the program have gone on to Brown University , Boston College , Howard University and others.  The proceeds from this year's gala will help launch a new STEM program and fuel a plan for expansion beyond New York ; with the help of Davis and White, FSH's expansion to Detroit , Michigan , is currently underway.   
Sponsors of the Skating with the Stars Gala include American Express, Amway, Conde Nast, Macy's and Bloomingdales, and Harlem's Sean John, among others.  Tickets to the gala, which include cocktails, dinner, and dancing, start at $1,300.  Sponsorship packages start at $5,000. 
All tickets are available online at www.figureskatinginharlem.org or by calling (646) 679-3765.
Related Articles