---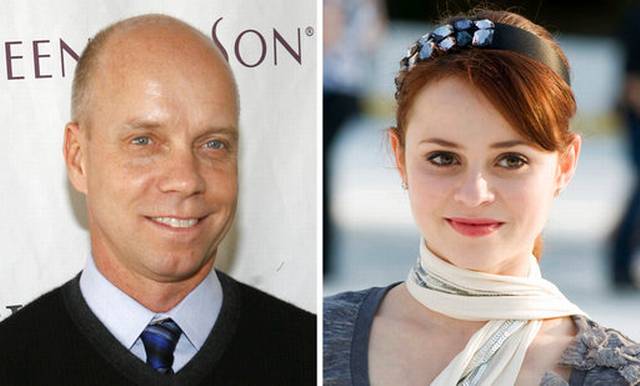 As Figure Skating in Harlem celebrates its 20th anniversary, it is honoring its past.
That makes sense for such a groundbreaking organization, and two of the honorees at a gala Tuesday night, Scott Hamilton and Sasha Cohen, make just as much sense.
Hamilton, the 1984 Olympic champion and the sport's guiding light for more than 30 years, will receive the "Power of Inspiration Award." Cohen, a 2006 Olympic silver medalist, will be recognized for her contributions to the sport and to society.
"Scott was the first honorary board member of our organization in 1997," says Figure Skating in Harlem founder Sharon Cohen, who used to train with Hamilton in Philadelphia when he was preparing for the 1980 Games. "Scott came to Harlem and to a workshop with our first set of girls. He has really been involved ever since and has been a very generous supporter, especially in the last five to 10 years, which has helped us grow even more."
Indeed, FSH has grown so much that a sister organization has been launched in Detroit, with 2014 Olympic champions Meryl Davis and Charlie White deeply involved. Sasha Cohen, no relation to Sharon, calls it "a great model and it works, and there is a need for it in so many cities, especially in cities that focus on sports for boys. If we have a program just for girls, it gives them that special bonding and community."
Fifteen years ago, Sasha Cohen came to one of the club's board member's homes and became invested in the organization and its mission of transforming the lives of girls of color through figure skating and education.
"Sasha was quite young at the time and in the middle of her skating career," Sharon Cohen says. "She didn't have to do that, and we were honored she took the time. Not only is she the most graceful and beautiful skater, she's a graduate of Columbia University (located near FSH's headquarters) and has taken great interest in issues of social justice and journalism."
Both Hamilton and Cohen are accustomed to receiving awards, and Hamilton reckons this is his third from Figure Skating in Harlem. They remain avid fans of the organization and what it has meant not only to their sport but to the girls whose lives have been enriched by it.
More than 1,000 girls have gone through the program, including 275 this year in New York and 300 in Detroit. The New Yorkers can participate in up to 600 hours of programming a year.
FSH has a few alumnae tutoring today. One is program manager and another is the group's alumnae coordinator.
"To see what Sharon has done with this program has been astounding," says Hamilton, whose Stars On Ice touring show provided FSH with its first national endorsement platform. "It has become a wonderful thing.
"I admire her, her mission and passion, and the success she has had. It shows when you are given an opportunity and tons of support, and a foundation, great things happen. I think Sharon has the track record – everyone loves to back a winner."
Hamilton believes a similar program would work in his home city of Nashville, Tennessee, and even took part in two days of meetings toward that end.
"Everyone here who saw the program understood its abilities to change the lives of young people," Hamilton says, "and I'm hopeful maybe some day Sharon and FSH will have the infrastructure to really bring this to Nashville."
For now, there are two lynchpin programs, and on Tuesday night, a gala paying tribute to two decades of impressive achievement.
"Every year I have worked with Figure Skating in Harlem, I have appreciated more what they do," Sasha Cohen says. "It really is about the power of education and community, two things that stay with you long after skating. The community and camaraderie and teaching the girls they can be anything, on the ice and in life."
Adds Sharon Cohen, beaming as she takes it all in:
"This was something that started with a simple saying yes. I was invited to come teach girls to skate in Harlem and said yes. Little did I know that hundreds of people would all come together to build the organization over the last 20 years. We call it FSH, there is no `i' in it. It's truly a collective experience and a community experience for all of us."
Via source
Related Articles
---