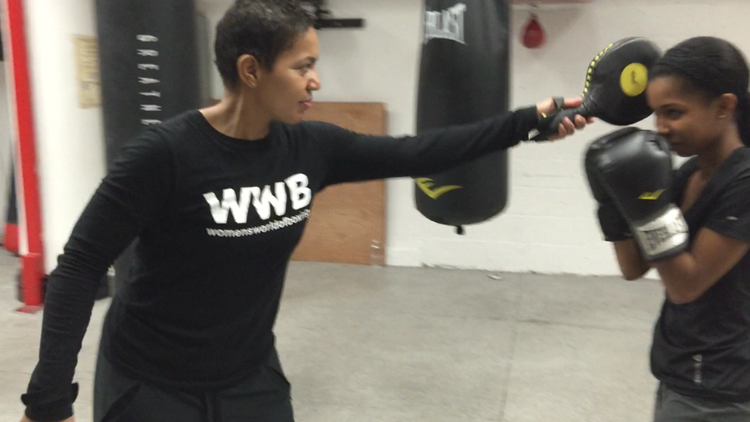 Her dream has become her reality. "This is it," said Reese Scott, who is opening the first privately-owned, all female boxing gym in New York City. "To create this space for women, that's real. There is no fluff about it. It's like every part of me went into building this space."
As Reese prepares to open the Women's World of Boxing along Second Avenue in East Harlem this Saturday, she gave Eyewitness News an exclusive look at her new gym designed for and built for women.
"What woman does not want to put in 12 rounds on the bag and come take a shower in galvanized steel walls and mosaic tile. It's the women's locker room," Reese said.
As an amateur boxer, boxing trainer and now boxing gym owner, she has years of sweat equity in this dream and many female boxers to back her up.
Recently teaching an all female class at the Mendez Boxing Gym, she showed them proper technique.
"Keeping your eyes on the person, you see that move? You know. Your job? I have to protect my face," she said.
Reese further developed her all-female boxing class on Saturdays at that gym. In 11 years, she has trained 1,000 women.
Related Articles
---
VIDEO
---
"We re-imagine, recreate, and redeem cultural omissions and misrepresentations of Blackness, for the culture. ...." This post is made in partnership with British Pathé.