---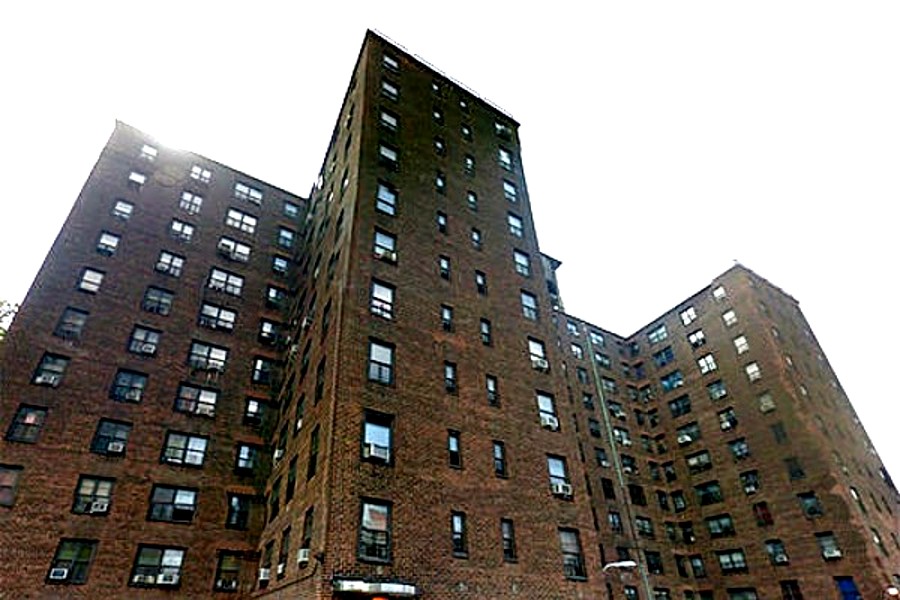 Today, NYCHA Federal Monitor Bart M. Schwartz (the "Monitor") released an extensive Metrics and Data Report (the "report").
The report is on NYCHA's performance against the requirements in the January 2019 HUD Agreement(the "Agreement").
NYCHA, in consultation with the Monitor, HUD, and SDNY, has established a series of metrics to measure its performance over time.
This report defines those metrics and measures NYCHA's progress in satisfying the Agreement's mandates, based on data acquired through the end of October 2022.
This first-of-a-kind report shows that, since the start of the monitorship, NYCHA has made major strides to enhance both the collection and strategic use of its data. As a result, NYCHA now has a better understanding of how to measure its performance under the HUD Agreement and deeper knowledge of the root causes of the problems in living conditions that residents have faced. 
The Agreement requires NYCHA to meet specified performance standards in the provision of key services to the residents. These service areas, or pillars, include heating systems, elevator maintenance and operations, abatement of lead-based paint, mold and leaks remediation and abatement, waste management and pest control, and annual apartment/PHAS inspections.
"The Metrics and Data Report mark a milestone in NYCHA's progress in meeting the requirements of the HUD Agreement. We have worked together over the past three years to build a foundation for NYCHA to make more informed, objective, and transparent decisions rooted in a true understanding of what it needs to do to improve how it operates and provide decent, safe and sanitary living conditions for the residents," said Bart M. Schwartz, NYCHA Federal Monitor. "The Monitor team will continue to work with NYCHA to maximize its resources – in this case, data combined with field observations. Better performance by NYCHA will help gain the trust it needs to obtain additional support and funding."
The potential within the wealth of information contained in the work order data that NYCHA collects through its Maximo software and other systems has, prior to the beginning of the Monitorship, remained largely untapped. NYCHA can now deploy data and analytics to make more reliable, data-driven decisions and detect problems in real time.
Since 2019, NYCHA, the Monitor team, and HUD have worked together using the information on Maximo to develop "dashboards" for each pillar area and for key capital projects that provide real-time performance reporting. Now, as a result of the collaborative work of the Monitor team and NYCHA, this data, which also contains information submitted by residents and development staff, is being used to better understand NYCHA's needs, challenges, and opportunities at a systemic level. More systemic measurement of the work that needs to be done will enable greater systemic improvements in living conditions.
The Monitor emphasized that data collection and data analytics alone cannot provide a comprehensive measurement of NYCHA's performance. Fully realized measurement must also include validation of the data, including whether the activities reported in the work orders were properly and completely done. To that end, the Monitor team conducts and documents its own field inspections and interviews to determine the adequacy of the work performed and then shares its findings with NYCHA and HUD. In addition to monitoring NYCHA's performance against HUD Agreement metrics, the Monitor team performs additional analyses on issues impacting NYCHA's operations to further understand the root causes of these problems.   
For example, based on the Monitor's assessment, it has been documented that one of the main factors leading to elevator outages is the lack of thorough and effective preventive maintenance and the ineffectiveness of certain types of inspections. To that end, the Monitor elevator team has been working with NYCHA's elevator department on conducting pilots at selected developments with frequent outages, aimed at identifying ways to enhance preventive maintenance and reduce outages. After several months, the outage analytics at these developments showed a decline in equipment breakdowns and validated the effectiveness of the new maintenance strategies NYCHA staff used during the pilot period. The analytics also revealed that when staff performed thorough maintenance procedures, rather than just conducting visual inspections, which had sometimes been done in the past, elevator operations improved significantly. Moreover, the reduction in outages also led to a reduction in staff hours dedicated to breakdowns, enabling elevator teams to divert those hours to perform more maintenance work. This is one example where analytics have been deployed to more granularly understand service breakdowns and measure the effectiveness of new strategies for improvement. The Monitor team is actively working with NYCHA to conduct this type of analysis and deploy data analytics in every pillar area.
Mr. Schwartz added: "The success of the Monitorship and NYCHA will continue to be measured by the improvements that residents experience at the development level. Although this report is a testament to NYCHA's ongoing progress, the agency still has a long way to go. This is one example of how an approach informed by data can lead not only to a reduction in outages but also to an increase in the availability of elevator personnel who would otherwise be busy responding to outages which can be eliminated or reduced."
Providing decent, safe and sanitary conditions for all residents and complying with the HUD Agreement under a timeline remains a big challenge for NYCHA. Moreover, even as the Monitor team continues to recommend new strategies and approaches for NYCHA to adopt to solve its many problems, the agency is faced with an uphill battle due to the lack of capital, and even more so, operational funds. The organization is in dire need of operational funds to provide additional training to existing employees and hire more staff to prevent the exacerbation of poor living conditions and the dilapidation of its aging infrastructure and equipment. 
NYCHA is now better able to evaluate its repair needs, prioritize and more efficiently allocate its resources – such as capital and operational funds – than it has been in its entire history. As NYCHA continues to work with the Monitor team to build upon the progress it has made, informed by both data analytics and field investigations, the Monitor expects that the organization will continue to work on rebuilding the trust with its stakeholders and most importantly, the residents.
This report does not include the many recommendations that are consistently provided in the Monitor's Quarterly Monitor reports and as part of our regular interactions with NYCHA's pillar supervisors. The metrics included in this report will be continuously updated as NYCHA moves forward in meeting its obligations under the Agreement. The Monitor team will continue to release these metrics periodically to document NYCHA's performance and progress in satisfying the Agreement's mandates.
---