---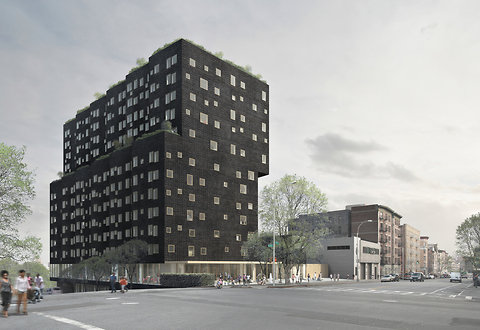 The Sugar Hill Children's Museum of Art & Storytelling is the perfect way to celebrate this February with programs from art to storytelling camp.
Check out the great list of the programs here:
2:00 – 4:00 PM
Story Time: Tales on Sugar Hill
We will celebrate the Museum's Legacy Gallery Exhibition entitled People, Places, Things. Selections from The Studio Museum in Harlem will be paired with a selection of stories and poetry as well as a jazz trio. Images by the exhibition's artists Jacob Lawrence, Romare Bearden, Benny Andrews and Elizabeth Catlett will also be included. Art making inspired by the exhibition, music and stories will occur directly after the trio performance. Storytime programming takes place twice a month on Saturday afternoons.
Free with Museum admission
February 15 – 19
Mid-Winter Recess Camp @ Sugar Hill Children's Museum of Art & Storytelling
In honor of Mid-Winter Recess for families of the New York City tri-state area the Museum will pilot its first art and storytelling camp. Sugar Hill Children's Museum "Teaching Artists" will guide children in a process of telling their stories as they create books out of their own imaginations and in their own voices, using a rich array of colorful and textural materials. Healthy snacks included.
Camp Schedule:
Monday-Friday, February 15 – 19
9am – 12pm: 3 – 5 year-old
2 – 5pm: 6 – 8 year-old
$200, per child; 15% sibling discount available
First come, first serve reservations
All families responding by January 29th will receive $50 off their reservation.
Link to reservation: https://shcmas898.wufoo.com/forms/m12agw3o0uv4yrj/
Saturday, February 20
1:00 – 4:00 PM
Open Studio with David Shrobe
Meet the Museum's 2015-2016 Artist-in-Residence, David Shrobe! Drop by The Studio to see David's artwork and to ask about his creative ideas and art-making process. A fourth generation member of the Harlem community, David has an M.F.A. from Hunter College and is a current Joan Mitchell Foundation Teaching Fellow. Art-making in the Studio Labs will be inspired by David's work.
Free with Museum admission.
Sugar Hill Children's Museum of Art & Storytelling, 898 St. Nicholas Avenue at 155th Street, New York, NY 10032, 212 335-0004, www.sugarhillmuseum.org
---