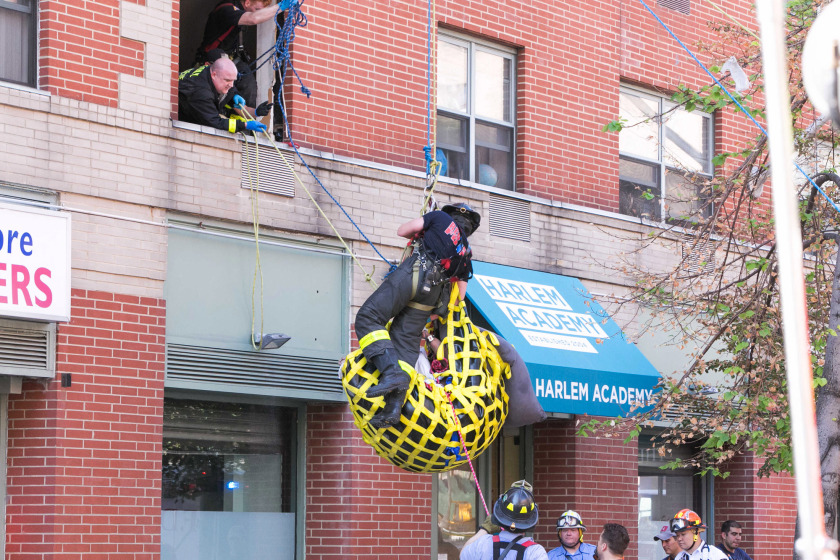 A 900+pound woman had to be rescued through the window of her second-floor Harlem apartment Friday afternoon after suffering from an undisclosed medical condition, authorities said.
The woman, 70, was hoisted in a large yellow net by FDNY paramedics from her Fifth Avenue home and rushed to St. Luke's Hospital, where she was listed in stable condition.
The large patient was removed from 1330 5th avenue between west 111th and west 112th streets in New York
The FDNY workers performed a 'high angle operation' in order to secure the 'larger patient' and take her from the building safely after removing a window.
A large net was placed around her body and she was lowered into an ambulance below.
Related Articles
---
---