---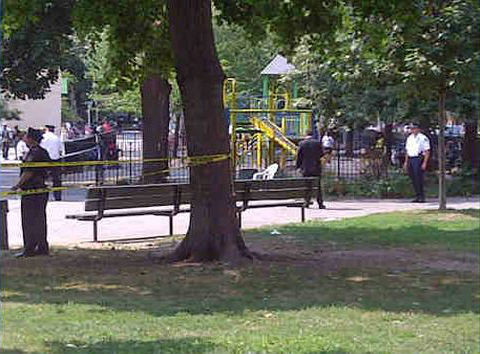 One person was stabbed inside Marcus Garvey Park in East Harlem just before 1:30 p.m. on Saturday, August 9th 2014.
41-year-old Timothy Goodwin, who was stabbed in the neck, died at Harlem Hospital.
A portion of the park was taped off for the investigation.
No arrests have been made (source).
---