---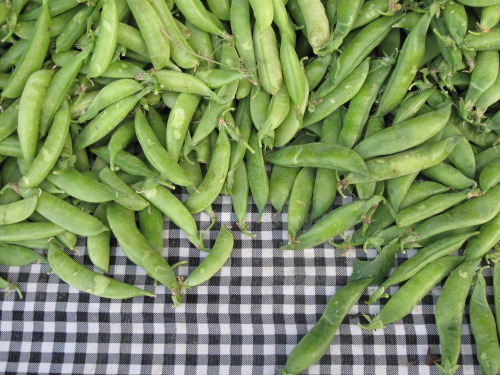 As families gather for the holidays, McCall Farms is offering Harlemites one-of-a-kind recipes to transform holiday leftovers into meals everyone will love, using farm fresh canned vegetables.
Here are two great recipes from the McCall Farms holiday recipes collection:

1.Quiche With Turkey Flavored Collard Greens
Ingredients:
1 9″ deep dish pie crust, thawed
1/2 cup leftover turkey, chopped
1 cup onion, chopped
1 (14.5 oz.) can Glory Foods Turkey Collard Greens, drained
6 eggs, slightly beaten
1 cup heavy cream
1 cup swiss cheese, shredded
Directions:
Preheat oven to 400°F.
Bake pie shell for 5 minutes, remove from oven and set aside.
Place smoked turkey and onions in the baked pie shell.
Mix the slightly beaten eggs, heavy cream, cheese and Glory Foods Turkey Collard Greens. Pour into pie crust.
Bake for 15 minutes.
Reduce heat to 300°F and bake for an additional 30 minutes.
Remove from oven and let rest for 10 minutes before cutting.
Ingredients:
1 tsp. canola oil
1/2 cup white onion, diced 1/4″
1/2 cup red bell pepper, diced 1/4″
1/2 cup green bell pepper, diced 1/4″
1 1/2 cup smoked ham, cooked and diced 1/4″
1/4 tsp. ground black pepper
1 qt. chicken broth
1 (14.5 oz.) cans Glory Foods Great Northern Beans
Directions:
Place canola oil in a two-quart saucepan. Add onions, red and green bell peppers, and ham.
Turn heat to medium and sauté the vegetables and ham for about 3 minutes. Add 1/4 cups of the chicken stock and cook until vegetables are softened.
Add the black pepper, Glory Foods Great Northern Beans and the remaining chicken broth. Heat until the soup is simmering.
Simmer for 15 minutes and serve.
One of America's leading producers of farm fresh canned vegetables and fruit, McCall Farms has been cultivating food for more than 177 years. The family-owned and operated company. For more information, visit www.margaretholmes.com or call (843) 662-2223.
---