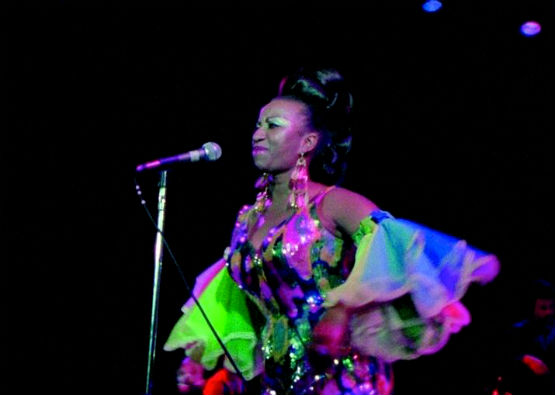 In 1974, during the heyday of New York City's salsa explosion, the Fania All-Stars, a group that brought together several of the Fania record label's most popular artists, were invited to perform in front of 80,000 people at a stadium in Zaire, Africa. Featuring exquisite performances by Celia Cruz, Héctor Lavoe, and the All Stars' many other virtuoso players and vocalists, the concert was captured on film by director Leon Gast with help from Albert Maysles. Live In Africa offers a glimpse into a particularly soulful moment in the history of Latin music and serves as a key document of the influence of New York City's diasporic, polyglot cultures on the world.
Fania forever transformed the landscape and the soul of music within the latin community and throughout the world with over 50 years of evolution, Fania continues to influence and inspire musicians and fans across all genres through music, video, experiential events, and much more.
Conversation to follow, speakers to be announced. Includes Museum admission and complimentary beer courtesy of Harlem Blue. Hosted by Maysles Cinema and Museum of the City of New York
Wednesday, April 11th, 6:30pm
Wednesday, April 11, 6:30pm – 8:30pm
---
Become a Harlem insider - Sign-Up for our Newsletter!
---
$12 & up | $10 for Museum Members
Museum of the City of New York, 1220 Fifth Avenue at 103rd Street, Harlem, New York
Related Articles
---
VIDEO
---
"Dr. Harry Delany is a renowned Harlem born and raised surgeon, the son of the great jurist and civil rights leader, Hubert Delany...." This monthly post is made in partnership with Harlem Cultural Archives.