---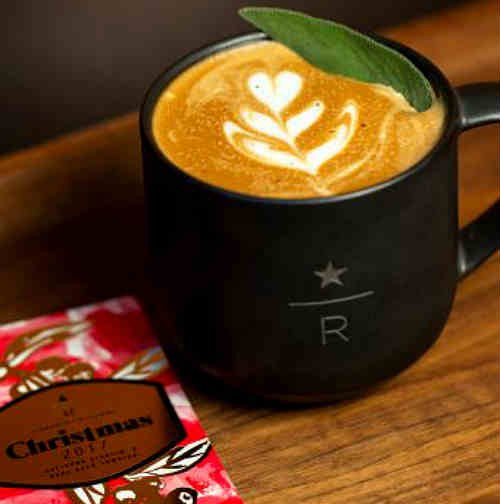 With a number of Starbuck's in Harlem, Refinery29 reports that 'tis the season to add another cozy beverage to your lineup of faves. Starbucks has announced the debut of their new Juniper Latte. The holiday-themed beverage is all about Wintery, earthy flavors all of which makes pretty good use of the company's Christmas Reserve blend.
"We started with our Christmas Reserve," explained a Starbucks spokeswoman on the company's website. "That earthy aged Sumatra inspired the woodiness, while the citrus flavor in the Hacienda Alsacia ties in that note of sweet orange."




That's right, Starbucks drinkers will taste hints of sweet mandarin and mulled spices. Meaning it's like one of those seasonal candles except… we can actually drink it. For those "iced coffee in winter" lovers (points at self), you can absolutely get this beverage with ice and have it made to your liking. With this news, the chain has also released the Juniper Affogato. It's a spin on their new winter drink: a scoop of juniper-infused Mora ice cream and a shot of their signature Reserve Christmas 2017 espresso.
According to the same statement, the juniper flavor is said to be fairly nuanced. "With the first sip, you'll inhale that woodsy aroma and the savory woodiness of the juniper," said the company spokeswoman. "On your second sip, you'll get the mandarin. The sage follows on the backend. It's a well-rounded experience."
It isn't the only new flavor to hit the coffee chain this season. Recently, Starbucks rolled out the Toffee Almondmilk Hot Coco, a dairy-free beverage and a yummy option for those leading dairy-less lives. Let's not forget the trio of holiday-themed beverages. This was all within the less than 30 days. If you're craving a more tangible, less fleeting option, there's that whole rose gold tumbler trend.
You can find the new Juniper Latter at select Starbuck locations possibly around Harlem beginning December 5, 2017.
Related Articles
---