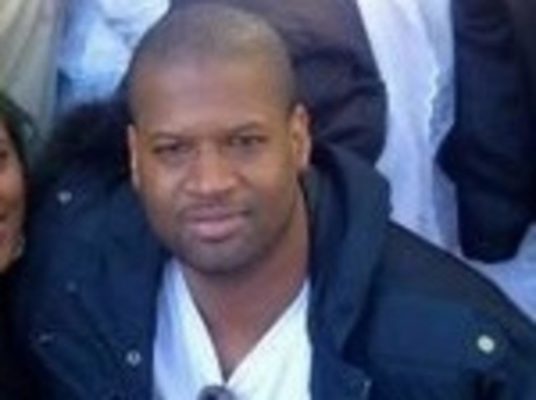 Patch reports that the family of a mentally ill man shot and killed by police in his Harlem apartment was awarded a multi-million dollar ruling in a civil lawsuit brought against the NYPD officers involved in the shooting, lawyers for the family told Patch.
A federal jury in Manhattan voted to hold NYPD Emergency Services Unit officer Edwin Mateo and lieutenant Michael Licitra liable for the 2012 death of Mohamed Bah, lawyers representing Bah's family told Patch. The jury ruled that Mateo used excessive force in Bah's death and that Licitra failed to properly supervise the situation, lawyers said.
Bah's family was awarded $2.21 million in the federal civil lawsuit, lawyers said. The family called for a renewed investigation into Bah's death and possible criminal charges against the officers.
"We are [pleased] with this verdict, but it doesn't bring Mohamed back and it does not equal justice, accountability or systemic change," Bah's family said in a statement.
"It's deeply troubling that even though Mateo and Licitra were found liable, they will not face criminal or financial consequences."
Federal officials announced in August that the officers would not face criminal charges. Through an investigation launched in 2015, federal attorneys found "insufficient evidence" to charge the officers, Acting United States Attorney for the Southern District of New York Joon H. Kim said in August.
The City Law Department, which represented the officers during the civil trial, disagreed with the jury's ruling and will attempt to challenge the verdict, a spokesman told Patch.
"We respect but strongly disagree with the jury's verdict. Our view is that all of the officers involved responded appropriately under the circumstances," Law Department spokesman Nick Paolucci said in a statement. "While this incident ended tragically, we believe these officers strictly adhered to established protocols for dealing with emotionally disturbed persons."
Bah was shot in West 124th Street and Morningside Avenue apartment on Sept. 25, 2012 after police responded to a welfare call made by Bah's mother, the New York Times reported in 2012
"She expresses a concern that her son, who is in this apartment, is going to hurt himself or somebody else," NYPD spokesman Paul J. Browne told the Times in 2012.
A standoff ensued when patrol officers arrived at the apartment and were greeted by Bah, who was standing naked and holding a knife, the Times reported. The NYPD Emergency Service Unit were called to the scene and tried to convince Bah, who had put clothes on, to drop the knife. When Bah attempted to stab one of the officers he was shot in the arm, chest, abdomen and head, the Times reported in 2012.
Photo by Tim Roske/Associated Press
---
---
Related Articles
---