---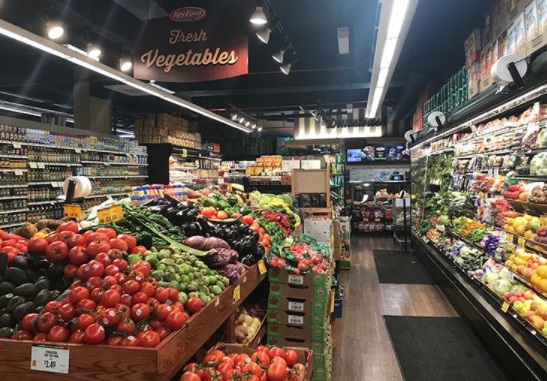 The NY Daily News reports that New York families are still feeling the pangs four years after the feds slashed food stamp benefits, a new report found.
The cuts have cost city residents $770 million in lost benefits since 2013 — and whacked the city for $1.3 billion in economic activity when the full impact of their spending is considered, according to the report by the Food Bank for New York City.
"What it looks like in human terms is lost meals. What it looks like is people not able to buy what they need from the grocery store, and in many cases having to go to a food pantry or a soup kitchen instead," said Food Bank vice president and report author Triada Stampas.
The trouble could get worse with a new farm bill, which includes the budget for the Supplemental Nutrition Assistance Program (SNAP), expected to be introduced in Congress early in 2018.
President Trump's proposed budget would cut food stamps by nearly $200 billion over the next decade.
The report found poor families in the city are still reeling from the last round of cuts, which took an average of $18 a month from New Yorkers on food stamps — a number that has now risen to $21.
"New Yorkers who have been relying on this assistance to get food on their table have even less for what they need," Stampas said.
"We know that there is a target on SNAP," she said. "This is a cautionary tale."
The $770 million in lost benefits adds up to 223 million fewer meals on New Yorkers' tables.
Some 77% of food pantries and soup kitchens were still seeing a spike in visitors in September 2017, as compared with September 2013, the Food Bank found.
More than half of pantries and kitchens, 56%, said at some point during the month, they ran out of food for adequate meals or pantry bags — up from 49% last year.
And 35% said they had to turn people away because they didn't have enough food, while 46% of pantries said they reduced the amount of food in the bags they give away because of shortages.
One in five New Yorkers — or 1.7 million people — relies on food stamps to help buy food, with an average benefit of $260 a month for each household.
The benefits buy nearly $3 billion in food purchases in the city each year, and federal studies have found each dollar in food stamp benefits leads to $1.79 in economic activity.
The proportion of people using food stamps spikes as high as 47% in the Melrose and Morrisania sections of the Bronx — and in six of the 12 community districts in the Bronx, at least 40% of the population gets the benefits.
Food stamp use is highest overall in the Bronx, where 33% of people get them, and lowest in Queens and Staten Island, where it's 13%.
Related Articles
---