---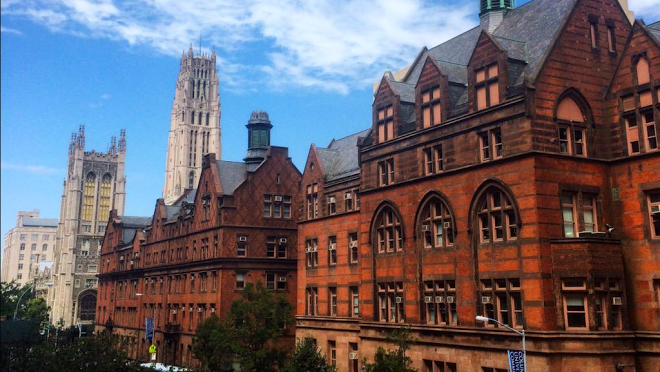 Are you a Harlem-based adult-education instructor, learner, program administrator, researcher, or advocate?
The Fall 2016 Harlem Adult Education Conference (HAEC)–organized by the Harlem YMCA Literacy Zone; Teachers College, Columbia University; and Total Equity Now–will take place on Friday, November 4, 9:00 a.m. to 4:00 p.m., at Teachers College, 525 West 120th Street, New York, NY.
With five successful and informative semiannual conferences under our belt, we are excited to welcome high-quality, inquiry-based workshop proposals from members of Harlem's adult-education community.
Workshop proposals are due by Tuesday, September 20, 2016.
To submit a proposal, click here.
OVERVIEW
The semiannual Harlem Adult Education Conference is designed to facilitate the community-based exchange of tools, strategies, and research among members of Harlem's adult-education community in order to build stronger connections and expand learning opportunities. The theme of our Fall 2016 conference, "The Politics of Adult Education: Advocacy for Access," highlights the current and potential role of inclusive, strategic, and sustained collaboration in securing supportive policies and sufficient funding to meet the needs of Harlem's adult learners.
NOT YOUR ORDINARY CONFERENCE
Workshop facilitators are the very heart of the Harlem Adult Education Conference. However, instead of lecture-based sessions that revolve around a single person, HAEC workshop facilitators structure and guide peer-to-peer learning, ensuring all participants meaningful opportunities to both offer and acquire useful, solution-oriented information. In the spirit of collaboration, leadership development, and non-hierarchical learning, we encourage prospective facilitators to consider including one or more learners as co-facilitators.
Adult Literacy/Adult Basic Education
Citizenship/Civic Preparation
College and Career Readiness
Digital Literacy
English for Speakers of Other Languages
Policy Development and Advocacy
Test Assessing Secondary Completion (TASC) and the Common Core
Workshop Criteria
The Harlem Adult Education Conference Committee welcomes proposals–from Harlem-based instructors, learners, administrators, researchers, and advocates–that:
include dialogue and activities related to our Fall 2016 conference theme: "The Politics of Adult Education: Advocacy for Access";
are designed to facilitate discussion and problem solving by anywhere from 5-20 workshop participants around specific questions in the field of adult education;
answer completely all questions in the online proposal-submission form; and
do not promote specific commercial products, brands, or institutions.
Questions?
Please direct all questions regarding the proposal-submission process to Jaye Jones:jjones@totalequitynowharlem.org. For general questions about the conference:harlemadulted@gmail.com
Photo credit: Teachers College from Total Equity Now Harlem
Related Articles
---