---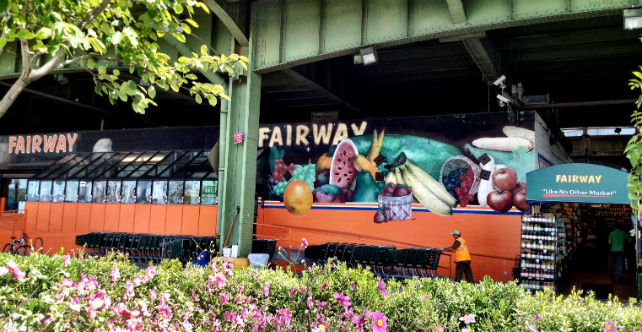 It's even better than 10 pipers piping, 8 maids-a-milking, and 3 French hens. Indeed, Fairway Group Holdings Corp., the parent company of Fairway Market, presents its own version of the 12 days of Christmas, with The Fairway Holiday Bowl in Harlem. Gift Cards and other Fairway gifts will be given out as a thank you to customers.
For 12 days, from December 13 – 24, shoppers at Fairway Market can enter to win $10, $25, and $50 gift cards in all 14 stores. And, one grand prize winner will get a $1,000 gift card on the last day of the program.
Every store will have a designated area for individuals to place their entries into a winner's bowl. Participants can enter as many times as they want and the hourly drawings will select a gift card winner and announce who won! Don't worry, if you are not in the store when Fairway announces, you'll be contacted to come get your gift card. Throughout the day each store will also include a choice of Fairway merchandise during peak shopping times and select new winners.
All entries into the daily drawings will also be entered into 'Ain't Life Grand' – the $1,000 gift card giveaway. Every day, the winner's bowl will start fresh. Each store will award 120 gift cards during the program. Win big this holiday during The Fairway Holiday Bowl.
Tell them Harlem World Magazine sent you.
Related articles
---