---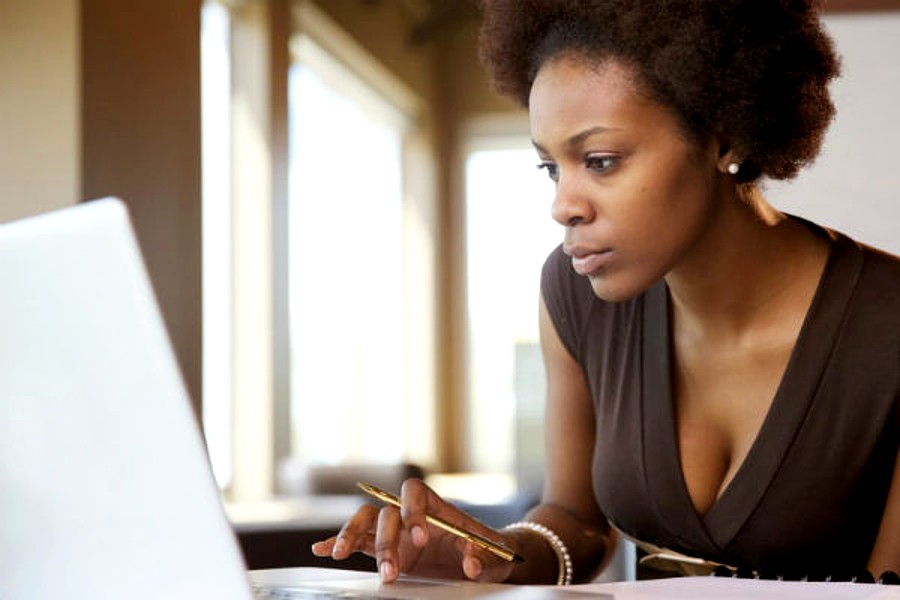 No matter if you happen to be a fan of online dating or not, it's becoming exponentially more popular. Given the fact that it's especially popular among younger single people, one of the reasons for such a rise in popularity can be attributed to the fact that many of these people, be it due to personal lives or careers, may not leave all that much time to find someone.
All of that being said, the world of online dating is definitely an interesting one, and in this article, we are going to talk about some interesting facts regarding it. Who knows, maybe you'll even get a few tips for your own pursuits, so, keep reading in order to find out.
Who Says Most Of The Online Dating Encounters Are Just Hookups?
Over the years, dating platforms have continuously paved the way for a large number of relationships that have even led to strong marital relationships. One might find this surprising since a lot of online dating results in hookups, but the data don't lie.
In fact, over the period between 2002-2012, more than 1/3 of newlyweds met through an online medium. Online dating (34.95%) beats meeting the partner through work-related activities (14.09%), meeting them through friends (12.4%), and school (7.14%) as well.
Rise Of Sugar Babies
Sugar daddy/mommy – sugar baby relationships can most easily be described as a mutually beneficial relationship, which can mean many different things, depending on the relationship. In today's body positivity and empowerment era, opting for such a relationship isn't viewed as a taboo anymore, in fact, there are many dating websites specifically tailored for pursuing such relationships. Many of the people involved in them don't even see it as much different from regular dating, there are just a lot more perks involved.
Creativity – Is It Appreciated?
Surely it depends on the people involved, but generally speaking creativity in online messaging might be a bit overrated. Research has shown that writing a standard, ordinary message on OkCupid, and then copying and pasting it in order to start multiple conversations is almost 75% as effective as writing original messages when it comes to whether you are going to get a reply or not.
Is The Online Dating World Dominated By A Certain Gender?
Surprisingly, the answer to this question is no. On some sites, like ABC Action News users can be predominately female or male, but in general, it's almost 50-50. According to eHarmony, online dating users of their platform are 52.4% men and 47.6% women, indicating a pretty even representation.
To Lie Or Not To Lie
Did you know that somewhere around 75% of people who use online dating lie about themselves on their profiles about one thing or another? Most of them are white lies, and in most cases, women tend to lie about their age, while men tend to lie about their jobs.
The other most common lies are the ones regarding height, weight, and income.
Love Truly Is Blind
Online dating is not only for the younger generations, nor for a specific niche of people, in fact, the number of 18-24 year-olds who use the services rises exponentially every year. Likewise, if we're talking about 55-64 year-olds, while only 6% of them were using online dating services in 2013, 12% use it today. That's double the senior users – not a small statistic at all.
Niche Dating Platforms
Nowadays, there are hundreds of different options to choose from when it comes to dating platforms. For those who are more than ready to explore all these seemingly endless opportunities, this is a great thing. On the other hand, this can be challenging for those who have a specific type of person in mind purely due to the fact that it's easy to get lost in the sea of options – but that's what niche-specific online dating platforms are for.
For instance, there are certain dating platforms that are exclusive for people looking for a same-sex partner. In a similar fashion, there are also sites and apps that are able to connect you with other users who share different aspects of their lives with you, be it your career goals, religious beliefs, or pretty much anything else. Whatever your preferences may be, go look for an app relevant to them and you will surely be able to find at least one platform out there that is perfect for your needs.
Multitasking
Research has shown that over 25% of online dating users are talking to around 4-5 contacts at the same time. Now, most of us would like to believe that we are the only one they're interested in but in most cases, especially when it comes to initial interactions, people tend to juggle between three or four other people to see who they have the best connection with.
The growing number of online dating provides a great way to build new relationships and meet new people, and if that is not enough try an online dating coach provides a great way to analyze tons of profiles and help people how to: Find dating apps that would be most effective for you, based on your goals. However, like most things in life, there are many pros and cons to it. Many people have a lot of fun meeting new friends and partners online, just make sure to not let the drawbacks put you off, and be careful!
---