---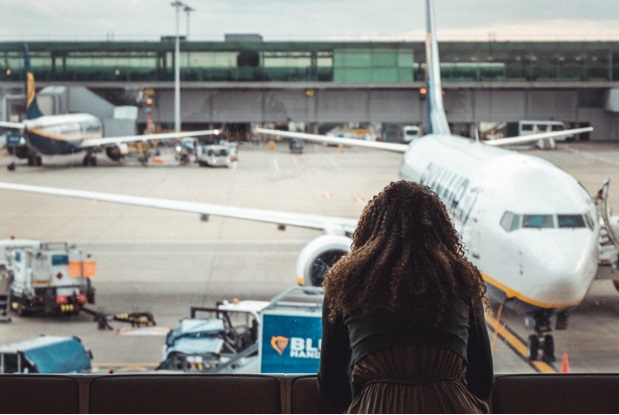 Bretton Love
Going abroad is one of the things that we have all dreamed of while growing up. After all, we are watching beautifully landscaped from different countries in movies and hearing about all of the crazy success stories people have had when they decided to relocate to different countries.
Approximately, 95% of students who decided to study abroad described their experience to be one of the major factors that have helped in increasing their maturity and awareness about themselves. Students who decide to pursue their education abroad are also offered numerous employment opportunities once they graduate. Among those students, around 74% of these students start a career in the same country that they had studied in, while the rest have been reported to move to other countries for a better life. In short, relocating to another country for your studies or career could be one of the greatest decisions you can make in your lifetime.
However, before you can start packing your bags, there are a few things you need to consider. According to Now Health, insurance is an essential factor to consider while relocating. The blog explains why students need proper health and medical insurance services. It also explains easy ways to locate the insurance that is perfect for you.
Aside from this, other multiple things to consider have been listed below:

A New Lifestyle
The world is home to thousands of cultures, nationalities and ethnicities. Each group of people has their own style of living and eating. Moreover, many countries even have their own set of attractions. This is why a new style of living can be very exciting for some people who have never or less frequently moved out of their home countries. Some of the things to consider can include climate differences, language barriers, and the quality of living and cultural values.

Start Connecting on Social Media
Before you move to a new country, it is important to make some friends and acquaintances. And with multiple social media platforms, it is possible to do so. Not only can you make friends but also get all sorts of information about the country you want to move to. Striking a conversation with a stranger is easier than ever.

Rejected or Accepted?
While dreaming about moving to a popular destination is good, you need to first make sure that you choose a country with easy and quick immigration rules. While some countries may support your move, others might want to take their time in accessing your visa application.
One of the easiest ways to get quick immigration to the country of your choice is by getting admission to a university or getting a job offer from that country. This factor will greatly increase your chances of having your visa accepted.

The Difference in Currency Rates
Even the chances of your visa being accepted greatly depend on your ability to prove that you can provide for yourself. Online directories make it easy to find out how much it would cost for accommodation, an average meal, and bus fare for everyday living. Based on this, you can plan your budget. Calculating all of these factors beforehand can make your transition much smoother. Moreover, some visa requirements even offer details of how much you need in your bank account before applying for a visa.

The Time Period of Stay
Some immigration policies require foreign workers or students to stay for a given period of time before they can travel back to their original country. This is important for those who want to complete their immigration process. Many people are unaware of these rules and decide to head back to their countries for a short visit before this period is up, and end up automatically withdrawing from the immigration process for permanent residency.

Do Your Own Research
From food and accommodation to culture and travel, you can practically search for anything related to the country. This is an important step before you decide to move. Mainly because through these searches, you can easily grasp their way of living, nearby eateries and the different modes of transportation that exist there. You can also check numerous online reviews.

Mentally prepare yourself
Moving abroad can be both exciting and stressful. It can be emotionally difficult to say goodbye to your family and friends for some time. Moreover, getting used to the new culture and lifestyle can also take some time. However, visualizing why you started this journey can help you get back up on your feet.
Traveling abroad for work or studies can be a tough but exciting process. It can change a person for the better and allow them to experience different aspects of culture, lifestyle and food, while also gaining new life experiences. Once you are done following these steps, you can look forward to a vibrant and exciting lifestyle.
---