---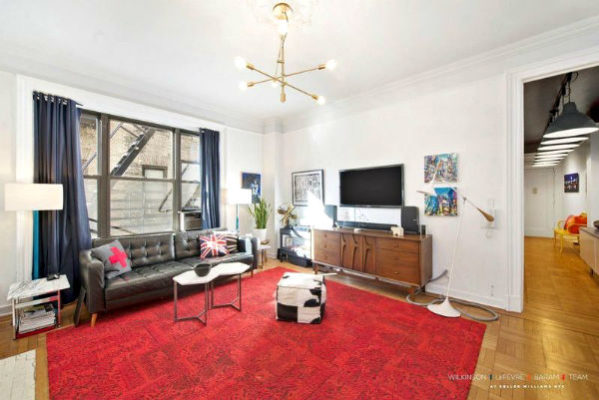 Curbed reports that part of one of Morningside Heights first Beaux-Arts buildings, this stylish one-bedroom co-op is now on the market for $799,000. The apartment opens up into a long, slender corridor, which has currently been setup with a bench and a cupboard.
Morningside Heights Woman, 46, Reported MissingPolice are asking for the public's help to find a missing Morningside Heights woman who was last see…Mar 13 2017harlemworldmag.com
That corridor then opens up into the spacious living room, which features one large window and a faux fireplace. The kitchen—arguably the best part about this apartment—recently underwent a renovation, and was fitted with a host of swanky appliances and finishes. This includes the Carrara marble countertops, the hand-built cabinets, the hammered copper sink, a Bosch dishwasher, a Samsung convection range, and dimmable under-cabinet lighting.
The bedroom and bathroom are adjacent to each other, and the former fits a king size bed, according to the brokerbabble, and the latter (which has a window!) has a marble-topped vanity.
3 West Harlem, Morningside Heights Projects Funded Through Participatory BudgetingThree projects to improve parks, public housing and schools in West Harlem and Morningside Heights w…May 5 2017harlemworldmag.com
Aside from that, the apartment features nearly 10-foot-tall ceilings, comes with French doors studded with crystal doorknobs, and there's LED lighting throughout the house.
Related Articles
---