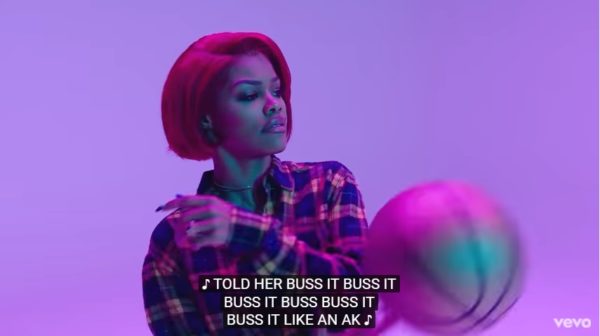 Here's the new neon music video by Fabolous, Velous, Chris Brown, Harlem lady Teyana Taylor, aka Mrs. Shumpert and her hubby Iman Shumpert and many others performing Flipmode.
You can see Ms. Taylor doing her thing with the ball spinning it from one arm to the next for a hit second or two (at 3:33) in the video.
Here's the video:
2017 Def Jam Recordings, a division of UMG Recordings, Inc. Via source
---
Become a Harlem insider - Sign-Up for our Newsletter!
---
Related Articles
---
VIDEO
---
"Dr. Harry Delany is a renowned Harlem born and raised surgeon, the son of the great jurist and civil rights leader, Hubert Delany...." This monthly post is made in partnership with Harlem Cultural Archives.