---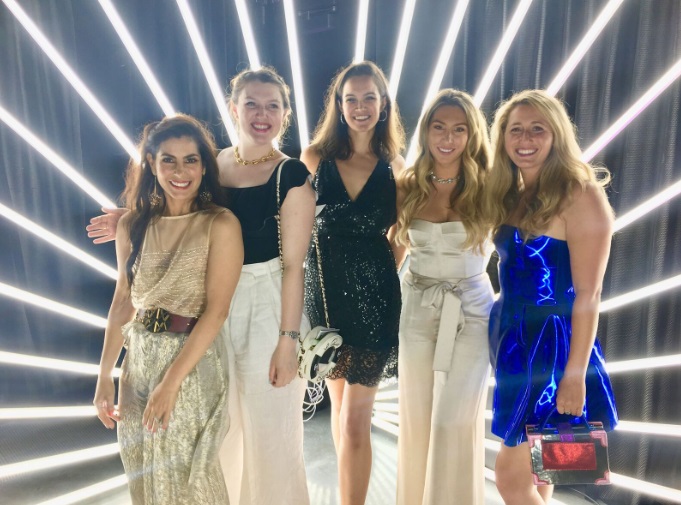 The supporter of several charitable initiatives, philanthropist and activist Lizzie Asher co-hosted the Parrish Art Museum's Annual Midsummer After Party in style. The event, which was chaired by Larry Milstein, took place at the Lichtenstein Theater and featured a live performance by music artist Alice Longyu Gao. Lizzie, who is determined to unite a younger generation of philanthropists and reawaken the institution of charitable giving, also helped relaunch the Young Friends of Save Venice Initiative earlier this year.
Attendees included: Lizzie Asher, Daniel Ezra, Larry Milstein, Alice Longyu Gao, Mercedes de Guardiola, Christina Senia, Casey Kohlberg, Alexander Hankin, and Danielle Hankin.
The Parrish Art Museum's annual Midsummer Party in Water Mill, NY is a highlight of the Hamptons social season, gathering artists, art collectors, curators, philanthropists, and business leaders from the Hamptons, New York, and beyond. This past Saturday nearly 450 guests enjoyed dining and dancing, and had the opportunity to experience the Museum's current exhibitions including Thomas Joshua Cooper: Refuge, Renate Aller: The Space Between Memory and Expectation and Jean-Luc Mylayne: A Matter of Place. This year, the Museum honored long-time supporters Louise and Leonard Riggio, and artist Maya Lin.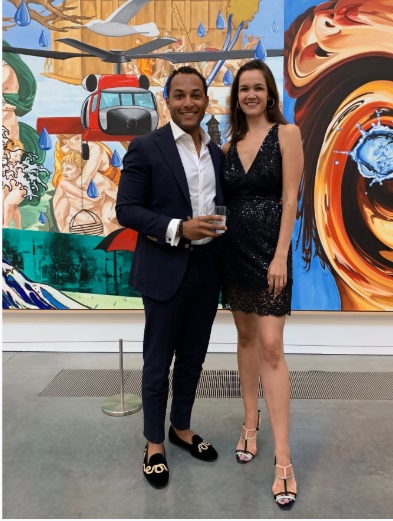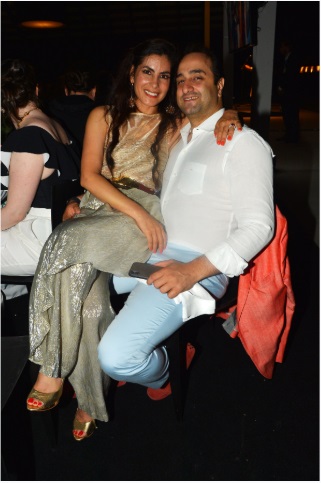 Peruvian-born philanthropist, activist and entrepreneur Lizzie Asher graduated magna cum laude from Duke University and earned a degree with honors from Harvard Law School. She practiced law at a prestigious firm in Manhattan before launching successful beverage company Macchu Pisco with her sister, Melanie da Trindade. Lizzie dedicates her time to personal causes that showcase her breadth of interests. She has been keenly involved with social equality issues for women and is often featured in publications aiming to discuss women's progress and equality. At the 65th Anniversary of Harvard Law admitting women she delivered an impassioned speech to women graduates about navigating career and life.
Lizzie is the co-founder of the Asher-Ezra scholarship fund that provides financial aid to underprivileged Latino children in the Bronx. She also serves as one of the youngest Board Members of the non-profit Save Venice and is spearheading the relaunch of the Young Friends of Save Venice Initiative. When Lizzie is not in NY spending time with her son, balancing her business and philanthropic commitments, she can be found taking on even more challenges that ignite her passion for helping others.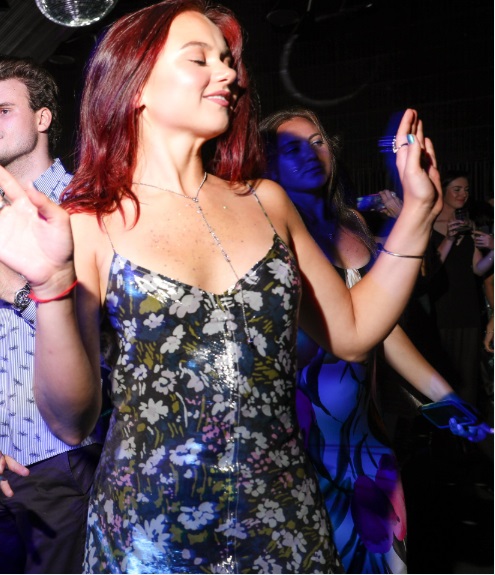 Inspired by the natural setting and artistic life of Long Island's East End, the Parrish Art Museum illuminates the creative process and how art and artists transform our experiences and understanding of the world and how we live in it. The Museum fosters connections among individuals, art, and artists through care and interpretation of the collection, presentation of exhibitions, publications, educational initiatives, programs, and artist residencies. The Parrish is a center for cultural engagement, an inspiration and destination for the region, the nation, and the world.
For more information, visit www.parrishart.org
Photo credit: 1) Lizz. ie Asher, Casey Kohlberg, Mercedes de Guard. 2) Daniel Ezra, Lizzie Asher. 3) Kevin Brotman, Mercedes de Guardiola. 4) Lizzie Asher, Daniel Ezra. 5) Guests. By BFA, Parrish Art Museum, Patrick McMullan.
---