---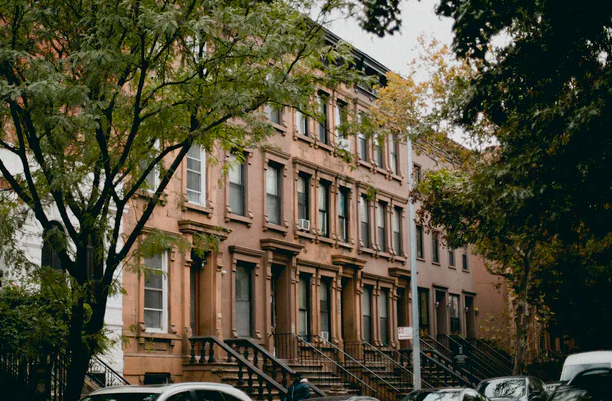 The nation's housing market is still hot, but it has cooled a little since 2020's meteoric rise. A new report from real estate marketplace Zillow underscores the changes from 12 months ago.
Last year, buyers eager to flee cities were making full-price, contingency-free offers on homes without ever seeing them. Zillow researchers say that is much less likely to happen in the second half of 2021.
The report also found that bidding wars are not as common as they were a few months ago. This year's typical buyer made just two offers before one was accepted. Most buyers — 88% — also added an inspection contingency to their contract.
"Our 2021 survey of buyers found buying a home got more challenging in the past year, but many buyers were ultimately successful in landing a home without taking unnecessary risks," said Manny Garcia, a Zillow population scientist. "Most buyers continue to get inspections, and sellers appear to prioritize higher offers over waived inspections."
Record price increase
Sellers are continuing to get higher prices. The S&P CoreLogic Case-Shiller Index shows that home prices rose a record 19.7% year-over-year in July, mainly because the supply of available homes has fallen to record lows.
Despite the continuing shortage of available homes, Garcia said most buyers are able to purchase a home by doing their research, making trade-offs, and "considering a diverse array of options."
The Zillow report also showed that repeat buyers are having an easier time navigating the current market than people buying their first homes, mainly because of record-high home prices. Repeat buyers have thousands of dollars in equity from the sale of their previous house to fund their down payment.
First-time buyers often struggle to accumulate enough cash for a down payment. They also are less successful in submitting a winning bid. About two-thirds of first-time buyers submit more than one offer, compared to 54% of repeat buyers.
Like the auto industry, real estate adapted quickly during the first months of the pandemic. Agents quickly emphasized online video tours of homes to overcome COVID-19 fears of both buyers and sellers.
Personal home tours have resumed
This year, most buyers personally visited a home before putting in an offer and were much more likely than in 2020 to attend an open house. In fact, this year's typical buyer visited three open houses, an increase from 2019.
Real estate agency Tom Toole, at RE/MAX Main Line, said it's important to remember that all real estate is local. Conditions in one housing market may not apply in another.
"So many buyers are hearing horror stories from friends and family about the housing market, so it's important to educate buyers about the local market so they can make the best decision for their family," Toole said to Consumer Affairs.
Toole says he believes buyers still strongly prefer in-person tours, but virtual tours that gained popularity last year will continue to be an effective tool that is favored by both buyers and sellers. He says watching a video tour of a home helps a buyer narrow down the list of potential houses to be visited in person.
---