---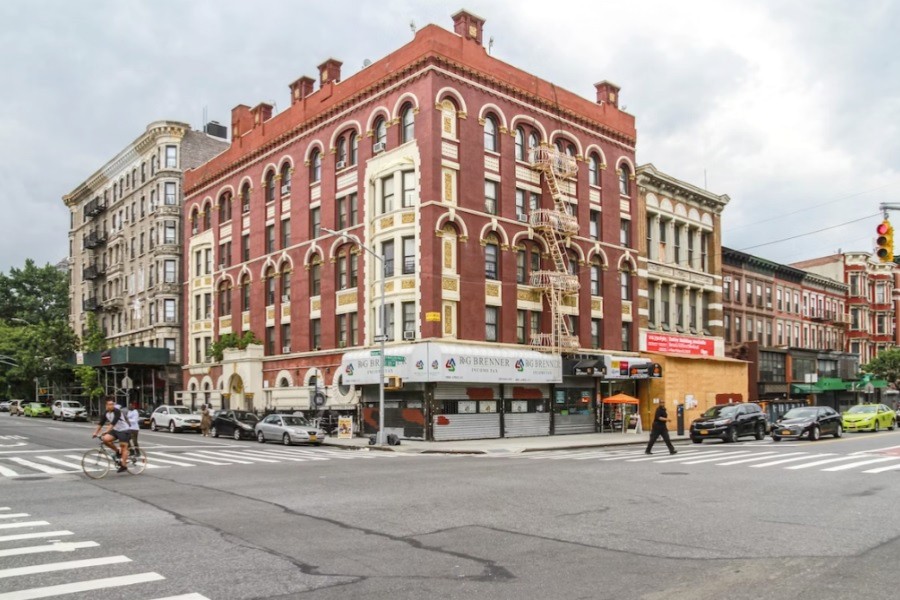 Are you looking for an unforgettable summer experience? Harlem's vibrant entertainment scene is the place to be.
From iconic theaters to legendary jazz clubs, Harlem offers a kaleidoscope of cultural experiences that will immerse you in the rich history and vibrant spirit of this remarkable neighborhood. 
Get ready to sway to soulful melodies, witness world-class performances, and dance the night away as you discover the top summer entertainment venues in Harlem.
So, grab your friends, open your heart to the beat, and let Harlem's pulse guide you on a journey of music, art, and unforgettable moments.
Apollo Theater
The Apollo Theater has some serious historical significance in Harlem. This place has been around since 1914.
Back in the day, it was a segregated venue, but it became this iconic hub for African American performers. It's seen some major changes over the years, but it's always been a symbol of black excellence and a platform for artists to shine.
Now, when it comes to artists and performances, Apollo has seen some true legends take the stage. We are talking about icons like:
Ella Fitzgerald
James Brown
Michael Jackson
And so many others
It's where they honed their craft and delivered mind-blowing shows that left the audience begging for more. And let us tell you, the lineup they have now is just as impressive. From R&B to hip-hop, comedy to spoken word, you name it, they've got it. The Apollo is like a magnet for talent, and they always bring the heat.
But you know what really sets the Apollo apart? It's the Apollo Amateur Night. This is where dreams are made. Every Wednesday night, aspiring artists get their shot at stardom. It's like a battle royale of talent, where the audience decides who stays and who gets the infamous "boo" treatment.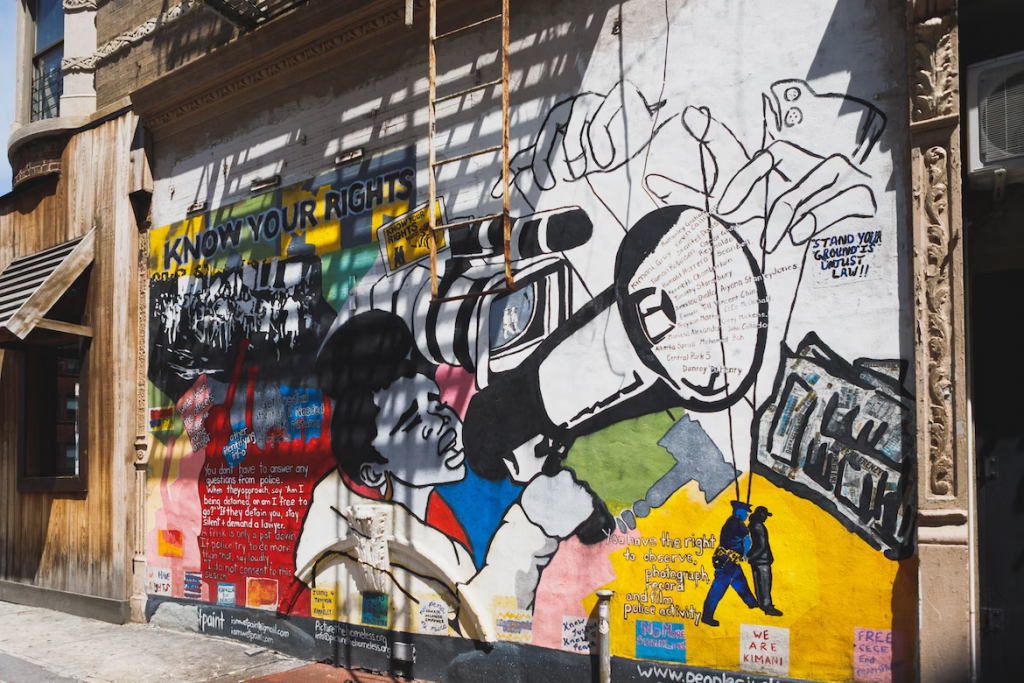 Marcus Garvey Park
Marcus Garvey Park is more than just a park, it's a cultural hub that brings the community together. People gather there to:
Celebrate
Express themselves
Experience the vibrant energy of Harlem
It's a place where artists, musicians, and performers find inspiration and connect with the soul of the neighborhood. You step foot in Marcus Garvey Park, and you can feel the rhythm, the creativity, and the spirit of Harlem flowing through you.
Now, let us tell you about the Richard Rodgers Amphitheater in Marcus Garvey Park. This place is a hidden gem. It's an outdoor venue that comes alive during the summer months.
Picture this: a warm summer night, stars twinkling above, and the sweet sounds of live performances filling the air.
The amphitheater hosts a wide range of events, from musical concerts to theater productions and dance performances. If you are looking for concert tickets, make sure you do some research so that you can get the best deal. Having fun doesn't have to break the bank!
You can groove to the beats of jazz, sway to the rhythm of reggae, or get lost in the storytelling of a powerful play. It's like a mini festival right in the heart of the park, and it's a must-visit if you're looking for some summer entertainment in Harlem.
The Cotton Club
Back in the 1920s and 1930s, during the era of Prohibition, this place was the hottest ticket in town. It was THE place to be if you wanted to experience the best of jazz, dance, and entertainment. The significance of The Cotton Club goes beyond the music.
It was one of the few venues where African American performers could showcase their talents to white audiences, although sadly, the club's policies were racially discriminatory. Despite that, it became a symbol of black excellence, attracting some of the biggest names in the industry. The Cotton Club was a cultural phenomenon, a place where boundaries were pushed, and where Harlem's vibrant spirit came to life.
The National Black Theatre
The National Black Theatre is a powerhouse when it comes to cultural impact. This theater, located in Harlem, is not just a place where performances happen; it's a beacon of representation and empowerment.
The National Black Theatre has been around since 1968, founded by the visionary Barbara Ann Teer. Its mission? To uplift African-American stories, voices, and experiences through the art of theater. It has become a crucial platform for showcasing the diversity and richness of African-American culture, and its impact on the community is immeasurable.
When it comes to commitment, the National Black Theatre is second to none. They have dedicated themselves to telling the stories that have often been overlooked or marginalized.
Their productions delve deep into the African-American experience, addressing issues of identity, history, social justice, and more. The theater strives to give a voice to underrepresented communities, creating a space where their stories can be seen, heard, and celebrated.
It's a place of empowerment, where African-American artists are given the opportunity to shine and connect with their audience on a profound level.
Experience the Beat of Harlem Today
As the summer season unfolds, make sure to experience the beat of Harlem at its top entertainment venues.
Harlem's beat is alive, and it's waiting for you to join in the celebration. So, don't miss out on this extraordinary experience. Let Harlem's top summer entertainment venues ignite your spirit, move your feet, and leave you with memories to last a lifetime.
Get ready to embrace the cultural pulse of Harlem and let the beat guide your summer.
This content is part of the HWM Partnership.
---